An old web site
by Judi Rohrmayer
(Palm Harbor Fl USA)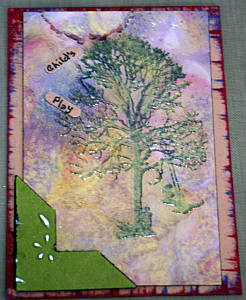 Child's Play by PaperCraftCentral Susan
I am interested in ATCs, so I found on your web site the name The Artist Trading Card Club. So I am reading it and found out it hasn't been doing anything since 2011. Why don't they take this down. I was very disappointed.

Do you have or know any ATC sites that are going strong now.

Thank you

Judi Rohrmayer



*************************
Hi Judi
How wonderful that you are keen to find out more about Artist Trading Cards (ATCs). You also reminded me that I had not published my Child's Play series yet so I have put some pictures of those up for you to see with my answer.
Don't give up on finding an ATC forum! Yes, it is true that many sites come and go on the Internet, according to the the whims and circumstances of their creators. Many inactive sites still have wonderfully inspiring galleries and forums to browse, but I know you want to be active in actually trading some art work.
The good news is, there are usually new groups starting up to take older site's places!
I did a quick search in Google for 'Artist Trading Cards, Forums' and quickly found these two forums that are active as of today:
ATCs for All - http://www.atcsforall.com/

Illustrated ATCs - http://www.illustratedatcs.com/forum/forum.php

There are even Facebook groups that swap ATCs, such as the one I found at
ATCs - Artist Trading Cards -
https://www.facebook.com/artisttradingcards
I do hope you find a group that suits you now and wish you lots of enjoyment with your crafting. Come back and show your work here too. You will inspire us to keep creating as well when you do that.
Happy crafting
Susan
PS:
If other readers know of more currently active ATC forums, please do let me know and I shall add them to this list.
PPS:
If anyone is wondering what an ATC actually is, you can read about that on
PaperCraftCentral.com
and see some other examples of ATCs I have made there too.