Card toppers
by Tammi Harris
(Kadina, SA, Aust)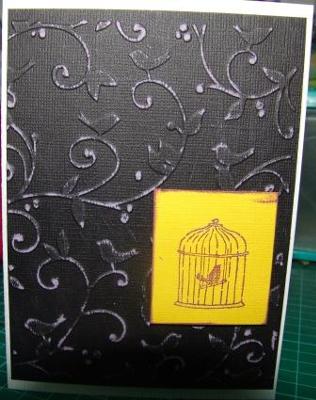 Hi Susan,
Here are my card toppers, I have made 4 as they fitted with the stamps I wanted to use.
I have used Purple and Black co-ordinations cardstock, a purple ink, Stampin Up Happy Moments Stamps, and Cuttlebug folders.

Tammi


***************************
Oh Tammi they are really striking! Nice sanding there.
Thank you for taking part in the papercraftcentral.com Creative Challenge :) I can see you have made these according to the rules and have used some Stampin' Up! stamps, so you now have two entries in the draw for the little RAK I will be giving away.
All the best, and keep making those toppers! They are so useful for making a quick card when you need one, aren't they?
Happy Stampin'!
Susan