Would like to help with Christmas cards for the troops
by Delores
(Eugene, or)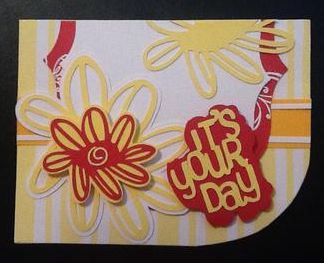 I found your website by accident. I would love to make some cards for the troops. Is there a size limit? Most of mine are the normal 4 1/4 X 5 1/2. I've attached a sample of some recent cards I've made so you have an ideas of what my cards are like. The cards I make for the troops would be Christmas themed. Let me know if there are any restrictions on the cards such as no raised embellishments,

Delores


*************************
Hi Delores
Thank you so much for your interest in making Christmas cards for the
Cards for the Troops
drive. It's time to make these, yes! If you follow the link I put in, you will see all the details for deadlines etc.
I will be sending the cards in standard Post Office 2kg boxes. Last year, people sent me some pretty rosette decorations and they were accepted, so I think it will be fine if you have some raised embellishments on your cards or decide to make some bigger than standard sizes. I think standard sizes are probably easier for our Troops to post back to loved ones (do include envelopes too), but people have also sent in larger than standard cards and they have been accepted. The only other stipulation is that all cards be hand made.
The cards you sent as examples of your work are great. The embossing and popped up images are just fine. They are very pretty, by the way.
It is wonderful to let our Troops know we remember them and appreciate what they are doing for us.
I'm looking forward to seeing your cards now, Delores!
Happy crafting and do write again if you have more questions.
Susan