Hi


News from Paper Twists
It has been a busy time for me this week with only a few chances to make some crafty goodness. Though I didn't bake, I did to whip up some paper cupcakes instead! I just couldn't resist playing with some of the new goodies I had pre-ordered from the Australian Stampin' Up! Autumn/Winter catalogue!
Don't Forget the Subscriber Giveaway!
Entries in the Subscriber Giveaway are rolling in! Thank you to those who have entered so far.
There's still time to make a Subscriber Giveaway entry. Just hit the 'reply' button for this newsletter and write me a note about what you like best about www.papercraftcentral.com and be in the running to win an Australian Stampin' Up! Sale-A-Bration stamp set! It does not matter where in the world you live. I will send the winner of the draw a free stamp set. In fact, the winner will have a choice of one of FOUR stamp sets :)
The chance to win will close at midnight on Friday, 22nd April (Eastern Standard Time) so do write in to be included in the draw.
ONLY Paper Twists subscribers will be in the running to win a free stamp set. This giveaway will not be offered to anyone else!
More KJ Brosnan Designs (formally KGB Designs) goodness
Kim's sewing fingers have been happily working away to bring you more KJ Brosnan Designs Children's Clothing. Remember, you can purchase these items from anywhere in the world and she will ship them to you.
I just love helping Kim out with getting her clothing line launched. Soon she will have her own Facebook website and I will let you know where that is when it is ready so you can 'like' it and see updates as soon as they happen!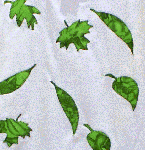 Don't forget you can also purchase Big Shot dies from me as well if you live in Australia. Hey, did you know? You can also 'like' papercraftcentral.com on Facebook!

Stop in and say 'hi' sometime.

Thanks again for being a valued Subscriber to Paper Twists and for helping to make PaperCraftCentral what it is today.

Susan
www.papercraftcentral.com

PS: I'll be letting all non-subscribers know about the new KJ Brosnan Designs in the next few days so do let me know if you would like any of the ensembles soon :)