Ask Susan
Written and Created by PaperCraftCentral Susan

Ask Susan your paper craft questions!
"To be on a quest is nothing more or less
than to become an asker of questions".
Sam Keen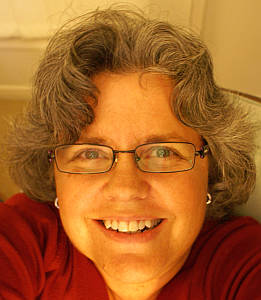 ---
Got a Paper Craft Question?

Have you seen a technique about papercraft and have had to ask yourself "Whats that?" or "How do I do that?"
Have you heard about something people do in the paper craft world that leaves you wondering what it could mean and why it is important?
Is there a new technique, tool or term you are wanting to know more about?
Do you have some ideas for how PaperCraftCentral could grow?
Ask Susan!
Most people new to the paper craft world have such questions, and every time a new technique or product comes out, I do too! That's why I love an excuse to check out new things and help connect people with information.
Here's a place to have some of your paper craft questions answered, AND have a chance to contribute your ideas as suggestions for new content at PaperCraftCentral!
Here's How to Ask Susan Something:
If you would like to know about something from the scrapbooking or card making world that has not yet been featured on PaperCraftCentral, please feel free to ask about it, using the form below. Susan will do her best to answer your questions and/or find a way to demonstrate the techniques you would like to see.
Please tell Susan all you know about the technique or term that you want to know more about.
Please Note: If Susan decides that to properly answer your question she needs to show you some pictures to help explain it, then it will take a few days to get an answer published. Please call back in often to see when your answer has been posted on this page.
Want to be Featured on PaperCraftCentral.com?
Maybe you have a papercraft project you have made that you would like to see featured herel? You can use the same form below to tell us about your project and have it considered for inclusion on PaperCraftCentral.com!
It would be great to have a picture of your project and a few basic instructions on how to make it. Your work will always be attributed to you if you are published here as you will have your very own page here at PaperCarftCentral.
Here's a Tip: You will be able to upload a picture using the form below!
Here are some questions people have already sent in to Ask Susan about:
Do You Have A PaperCraft Question?
Do you have a question about paper crafting techniques, tools or materials?

Do you live in Australia and would like to order some Stampin' Up! items? You are at the right place.

You can ask me your questions or place an order here.

NOTE: If you are ordering, please do include your address for delivery and an email address where I can write to you to let you know how to pay for your order. Confirmation of payment is required before I can place your order.
What Other Visitors Have Said
Click below to see contributions from other visitors to this page...

---
---