Card Ideas

Written and Created by PaperCraftCentral Susan

Are you looking for new card ideas? On this page I will add all the recent card projects I have developed for my regular classes being held each month, or just from my own craft desk.
Some of the cards featured on this page are made by people who attend my classes using kits and instructions I provided for them.

If you would like a free card kit, just order any of the current supplies being used in the projects from me and let me know you would like to have one. You can order from my online store, SusanSalutations, if you live in Australia. 

Card Ideas -  January 2022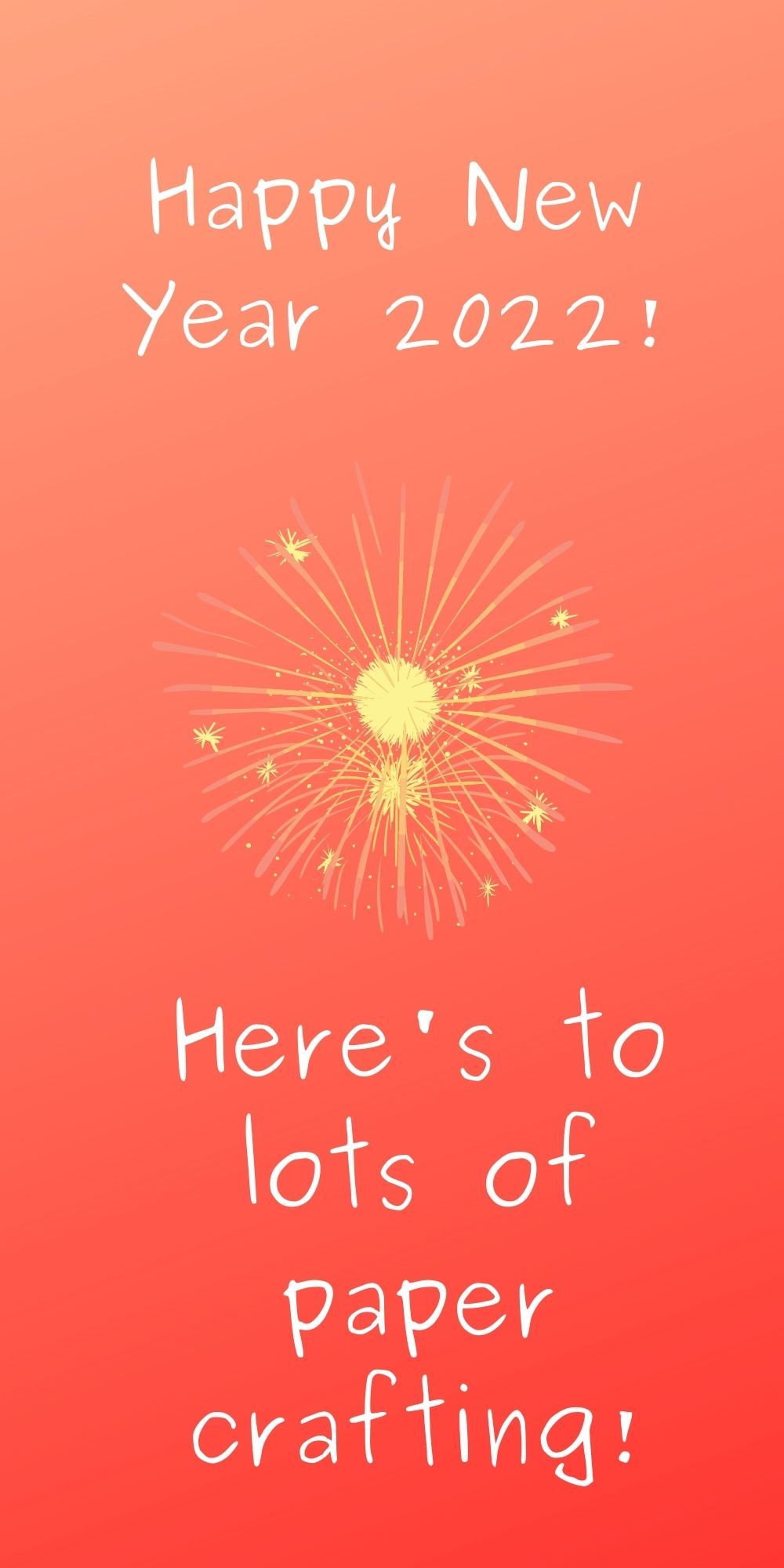 Happy New Year! I hope you have noticed many blessings that happened in 2021, despite it being a harder than average year for most.
For me, I still had my dear husband with me, my little dog Archie, we had a roof over our heads, food on the table, access to medical help, and we even had petrol in the car most of the time.
Of course, I had regular orders form Stampin' Up! arriving too which helped tremendously in getting through some of those lengthy lock downs!
I call that a blessing indeed!
So for my first card for 2022, I am going to create an explosion box card.If you would like to make one today too, do follow the instructions that I just pointed you to. Or you may wish to try out card ideas with an exploding centre! I am thinking of fireworks, of course, with all this talk of exploding papercraft card ideas.

Hubby just got a polaroid camera recently which makes cute little photos. I may or may not use a few of those in my card, but I shall certainly use some designer series paper and cardstock to make my base card first.
I'll be back soon with some photos. The project idea is so fresh, I haven't even made it yet! Lol!
I hope you have time to have some fun with paper this New Year's Eve of 2021.

Explosion Box Album
I did make the deadline! In Australia as I type, it is seven hours away from the New Year.

While not exactly a card, this little box can be folded flat for shipping, well, all except the lid can be folded out flat. You may need to pack the lid in a little cardboard itself to keep it from being crushed in the mail, but the box definitely lays flat when opened and you can write a message on the bottom or in the middle or even on one of the panels, so to me that could count as one of my card ideas for 2022! Of course, yu can personally give this little treasure to someone in person and avoid any postal issues as well.

I made use of some of the new product coming out in January that I got on pre-order to show you how pretty it all is.
The base of the box and lid is made from Crumb Cake cardstock, the designer series paper is called Friendly Hello, the little brushed brass butterflies and frayed white ribbon are new, and the only thing I used from the Stampin' Up! annual catalogue was a Memories and More card from the Hand Penned Suite. I cut out the two elements from a card to decorate the box lid and the inside middle of the explosion box.
Now all it needs are photos from 2021, and I will have collected some lovely memories and Seized the Day (Carpe Diem) for 2021!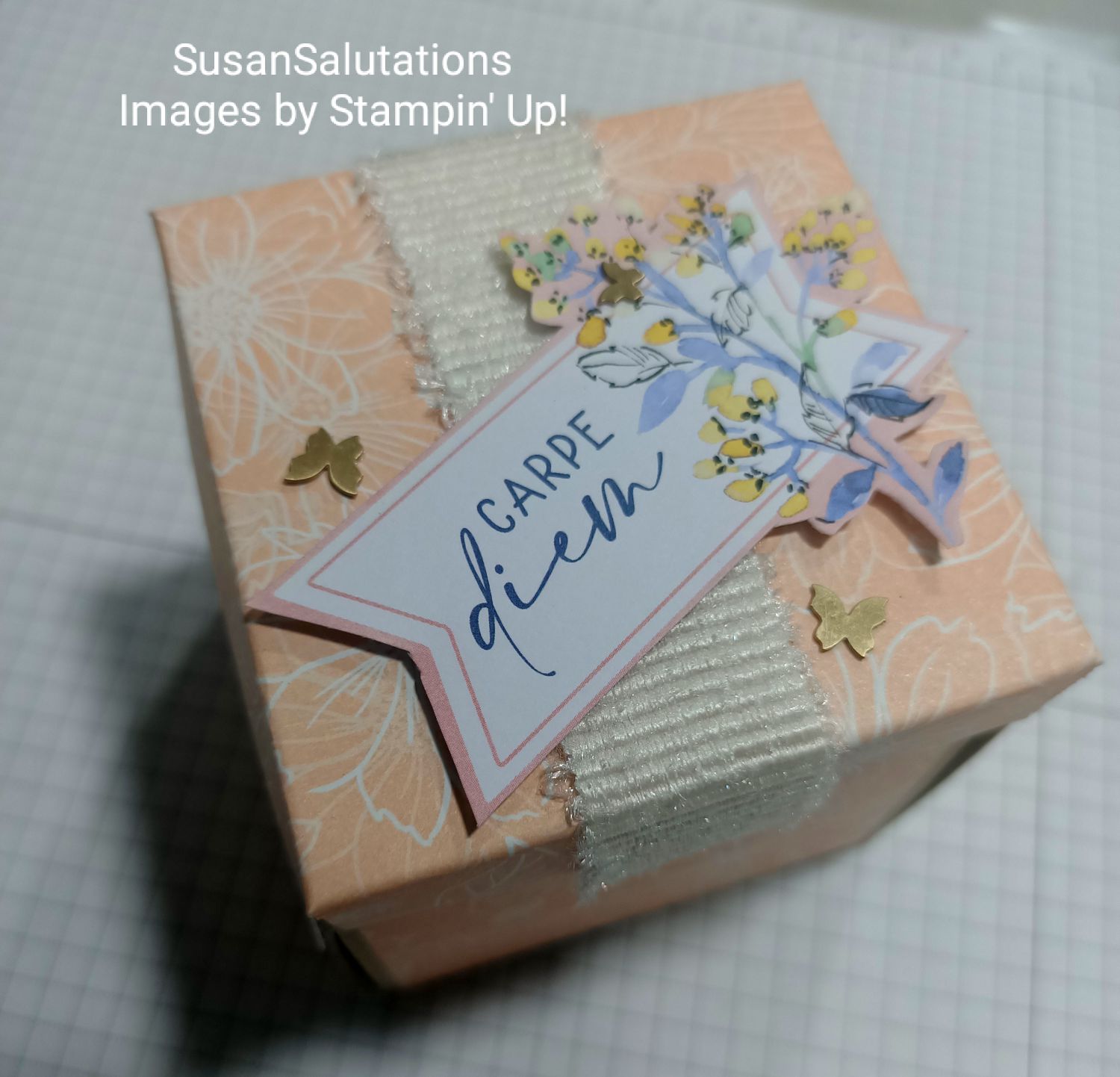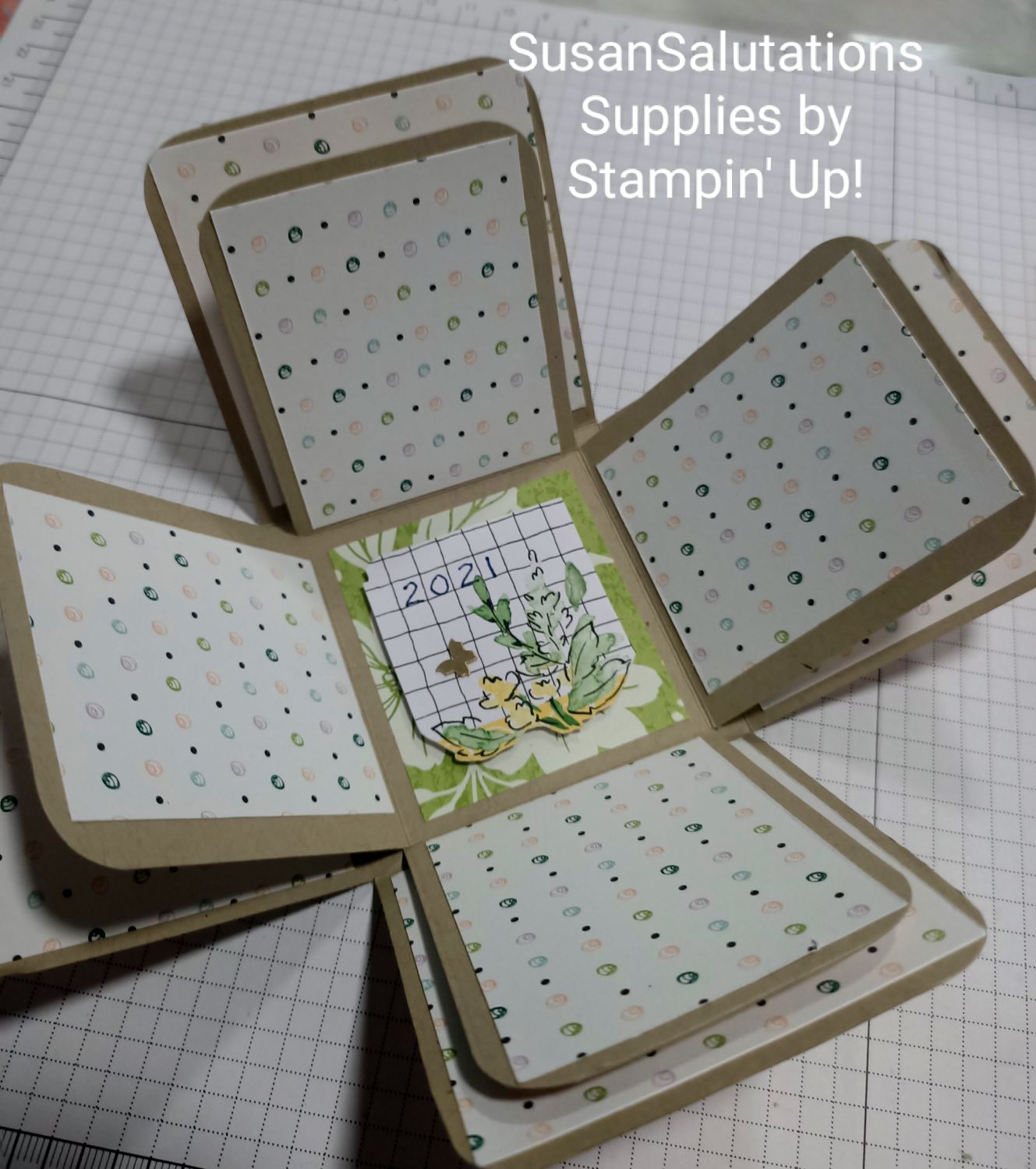 Previous Card Ideas Years on PaperCraftCentral

I like to keep track of card ideas by calendar year.
If you want to see the cards I made last year (2021) this is the page you want.

If you are looking for my card ideas from 2020, this is where you can find them.
If you are looking for my card ideas for 2019, this is where you can find them.
I hope this makes it easy for you to keep track!
---
---