google.com, pub-5059501654592326, DIRECT, f08c47fec0942fa0
Cards For Troops Packaging?
by Mrs Penny Sechi
Hi Susan

Just wanted to make some Christmas Cards for Aussie Troops and was wondering about packaging.

Do you want them put individually in cellophane bags or do you have another packaging method.

Thanks

Penny
Cards for Troops
by Mim Skinner
(Sellicks Beach )
Please provide address Where to send the cards for troops.

Kind regards

Mim Skinner
Size of Card.
by Kerry Heinrich
(South Australia)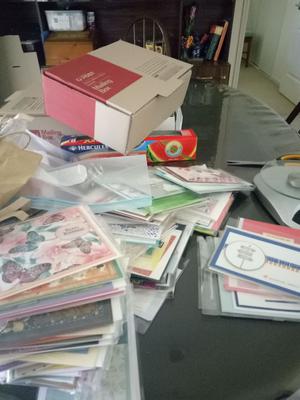 Some Cards for Troops sent last year
Hi

I was just wondering when making these cards do they have to be a certain size? Square cards are they OK.

Any other specifications I should know?

Thank you

Kerry


Cards for Troops Drive 2019
Is it okay if the cards have layers or do they need to be flat?

Thanks
Size of box
by Cheryl Wootton
(NSW)
Hi Susan.

I am just wondering what the dimensions of the box is from Australia Post.I have one but not sure if it is the right size one. I would like to send my cards this week for the troops.

Cheers Cheryl
Cards for troops
by Cheryl
(NSW)
Hi Susan

I was just wondering whether people put verses in their cards for the troops or whether they prefer them to be blank.

Kind Regards

Cheryl from NSW