Welcome to Papercraft Central!



Hi! I'm Susan Hurley-Luke, creator of PaperCraftCentral.com and a Stampin 'Up! Demonstrator in Queensland, Australia. I'm an avid crafter who loves to share all things Stampin 'Up! and loves to help you work out how to use your stamps, ink and paper. I like being your Creative Coach and I like learning and sharing with  you as well. I hold real life classes at my home in Queensland, Australia, but being able to share with you anywhere in the world led to me creating this place on the web for you. I hope you like it!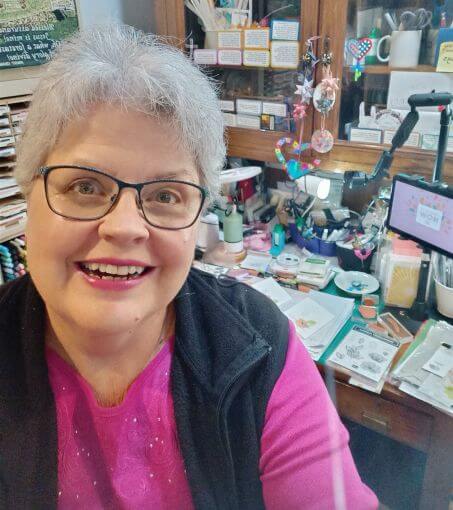 Let's talk about you.
Do you love papercraft already? Or maybe you are searching. You want to get started making cards, scrapbook pages, your own paper flowers and more. Maybe you are looking for crafty techniques, tips and new ideas.
Maybe you don't feel you can be creative. With the techniques and tips I will show you, you may change your mind about that by trying them! The beautiful stamps and paper made by Stampin' Up! means you can use images and patterns created by artists to enhance your work.
Did you know you don't have to learn to draw or paint to be a cardmaker or scrapbooker?

Come in and explore. There are lots of ideas here that I would love to share with you. There is plenty both for the beginner and for the more experienced or avid crafter to try.
There is so much variety and possibility with this hobby and it is sometimes hard to find information about how to get started, or how to use new supplies or play with new techniques.  I collect useful and fun hints and tips to help both beginner and more advanced papercrafters.
But first, let me introduce myself a bit better. Watch my welcome video below to meet me and see how PaperCraftCentral.com can help with learning how to craft, extend your skills or just remind you of some techniques you may not have tried out in awhile:
You can find out more about me on my About PaperCraftCentral Susan page as well.


Handmade papercraft projects can bring you and the lucky recipients of your gifts and greetings such pleasure.

Handmade cards and scrapbooks can really help you to express yourself in ways you just can't find in a store. You can customise your work to suit the person you want to give things to, and the response you get from doing so can be wonderful.
People are often very touched at receiving hand made greetings, home decor and pages made by you. Crafting can be a way to connect with people, make new friends and find a community where you will feel at home.
Hand made cards and crafts sure are my own personal passion. They bring me a lot of pleasure, but they can give a lot of pleasure also.

When I hear about new materials to try, new techniques to test, and find more people who love papercrafting, it is exciting to me. It's a wonderful, warm world to explore and I do a lot of that.
Maybe you can feel at home in the crafting world too.

What's here on PaperCraftCentral.com?
There are so many projects and ideas here. Just as an example, here you can learn how to make such things as
If you are a new stamper, you can take advantage of some of my beginner stamping tips and of course, so much more .
I always post new projects on the 'What's New' page. Check out the What's New page to see what I have been doing recently or to check on page updates.
Do you know? I even take my craft with me when we travel around Australia in my caravan. We went away for 15 months once and I crafted all over the land. I even took part in some craft markets along the way. I have some tips for you on the craft market page if you ever want to do that.

I hope you like exploring here. And if you do like this site, I hope you will share it with your friends as well.
Enjoy!
Have you seen something here but can not remember where it was? Good news!
You can search this site for whatever you are looking for here using the customized Google toolbar below. It will open up your search results here on this page for you: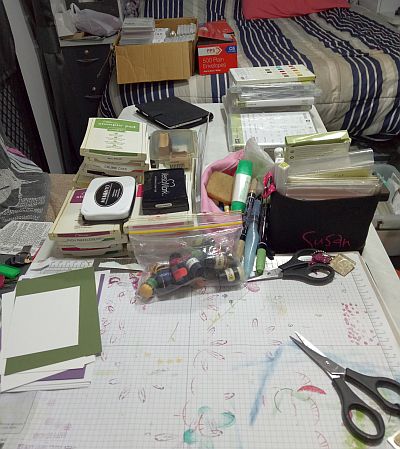 I hope you have fun with paper wherever you are too.
And if you want to know a little more about me, read my story here .

---