How to Hold Craft Market Stalls
Written and Created by PaperCraftCentral Susan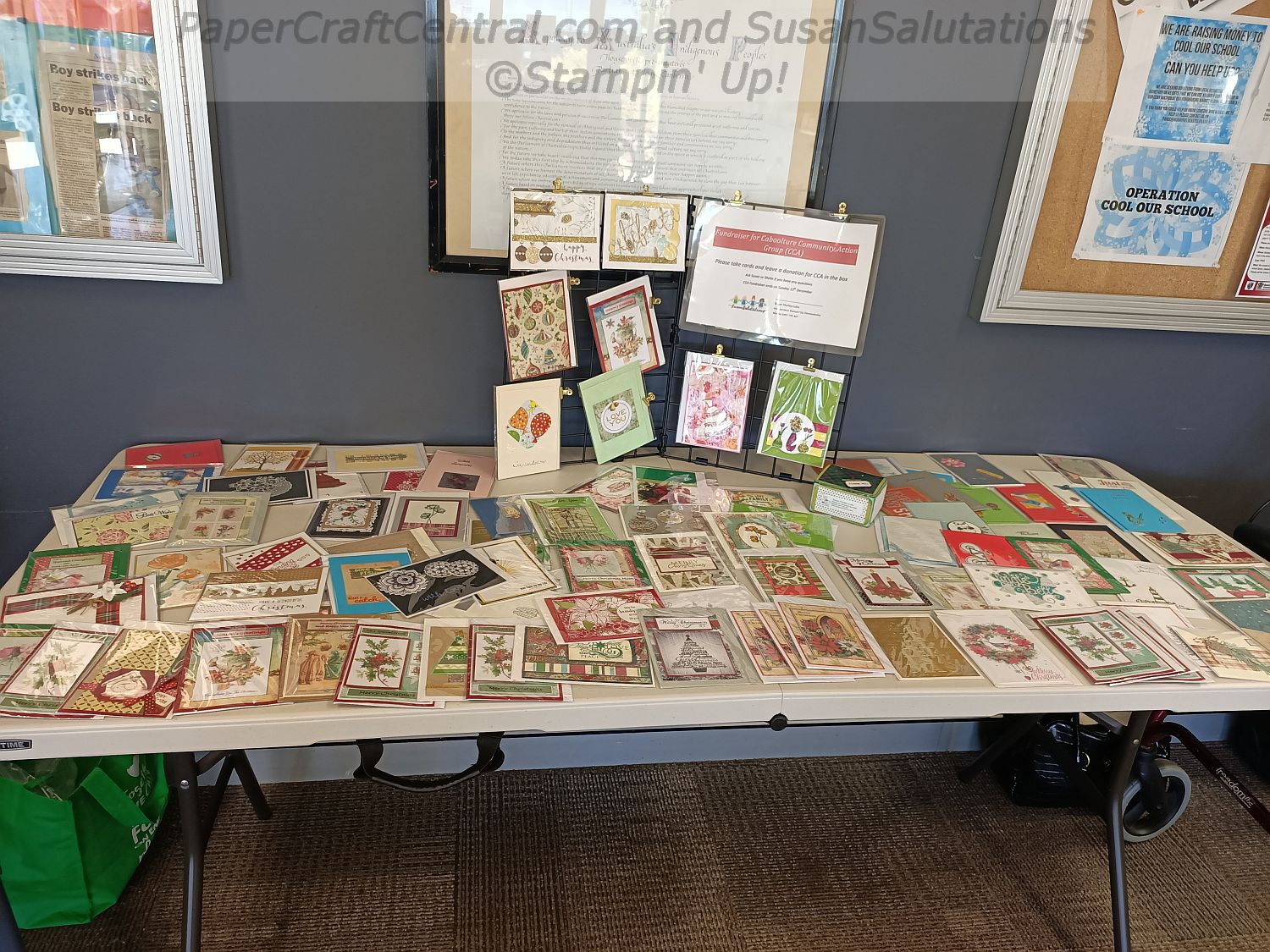 How to Hold Craft Market Stalls

Finding out how to hold Craft Market Stalls can be fun and useful for your business.
Attending Craft Markets are tempting as you may find some lovely handmade items to buy, find out about crafts you may not have tried before, and make connections with people who love to craft. Make a social day of it and go with a crafty friend!

But have you ever run your own Craft Market Stalls?
It's a great way to get your name out there as a card maker or maker of all things paper, to sell some items that you have made, to find people to come to your classes or even to find people who want to join your team and become a Demonstrator themselves. You can obtain special orders for handmade cards or even for craft supplies if you advertise these possibilities.
I love that I can recoup the cost of making my items by holding craft market stalls so I can spend it on .... more papercraft supplies! Lol!
Read on to learn how to hold craft market stalls.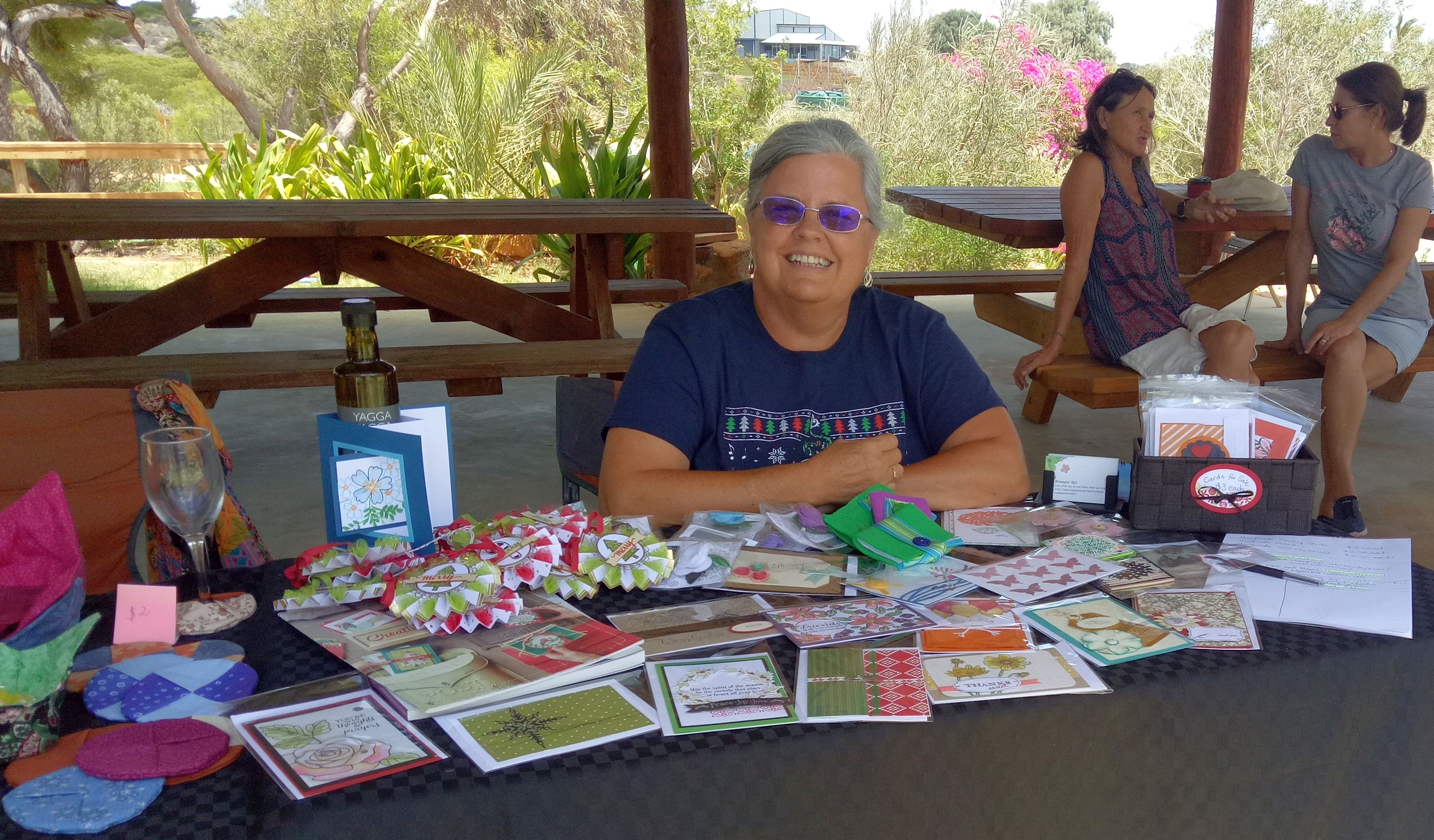 Where to find Craft Market Stalls
 You can look for a local Craft Market right where you live. Some towns have them regularly, or hold generic markets where many different items can be sold.
You can book a table (stall) and may need to pay a fee to rent that space, weekly, fortnightly or monthly depending on their rules and your desired frequency of attending. Some craft markets provide tables, others want you to bring your own.
I always carry a collapsible, sturdy little table in my caravan when travelling so I can do a pop up market stall anywhere that's allowed.

Sometimes craft markets will be held because of a particular event, such as Christmas or Easter, when some people send more cards than usual. Schools may do this.

I live in a gated community where the Home Owners like to have a quarterly craft market. That gives me time to prepare and I know what holidays are coming up so I can make my things to suit those occasions and run craft market stalls of my own.
Going bigger can also be a good idea. You can look for yearly craft markets held in major centres, such as the Brisbane Handmade Market in Queensland, Australia. Search for your own major centre name with the words 'craft market' and see what comes up.
The fees for booking a table or two at large events like this can be much higher though because of the bigger venue size costs, electricity/lighting costs,  advertising costs, cleanup costs, set up costs and the employment of marketing staff to make sure all goes smoothly.

When you do attend a craft event, ask people if they know what Markets are going to come up and whether or not they need stallholders.
Some Craft Market Stall Possibilities
Running craft market stalls isn't always about selling. It is also about having fun, making connections, building relationships and building your contact list.You can build good will by running craft market stalls also.

For example:

You may have the opportunity to run some classes especially at large craft market events, where you can charge a per head fee and make kits for people to use. Ask people if they want to sign up for your own home classes after they have completed your craft market class.
Consider if you want to offer a class by mail and be prepared to tell people about how to sign up for that. Have the details available at your craft market stalls.
Always be sure to have some business cards or ways to give people your business details for future contacts. You never know where this seed planting exercise can lead.
It's easy to collect email addresses if you have a give away type raffle on your stall. Ask people to provide their email address for an entry into the give away,
Have a notebook on hand and offer to send people your newsletter if they provide you with their email or postal address, to take down orders or questions.
For questions you cannot immediately answer it is best to get the asker's phone number so you can follow up with an answer for them.
Be prepared to tell people how they can have their own craft business and be sure to make this conversation about the benefits to THEM, not to you. Always have business builder information at any craft market stalls you run, or be prepared to start such conversations and book a coffee date for after the market is over.
If the market day is about fundraising for a cause, you can donate some craft supplies, a voucher for a free class, free postage for orders before a specific date, or a bundle of cards wrapped together to become a prize and add your offers to the general prize pool if the organisers are holding raffles. Include your business card with your contact details on it if you can. Supporting causes you believe in has its own rewards of course.

Planning Craft Market Stalls
Planning a stall is not very difficult but supplying for it might be more of a challenge. This is important in your learning about how to hold craft market stalls.
Here are some steps to take while planning:

First, find out if there are rules from the event organisers about what you are allowed to bring for sale. This is particularly important if you plan to offer any food or personal care items as the Health Department may have some rules that the market holder will need to make known to you.
Start making your items months ahead, if you can. Find out about such things as: how many people usually attend the event, what holidays are coming up that you need to think about making themed items for, and order the supplies you need to make a variety of items in enough numbers to allow people some choice. 
Then get making on a regular basis. 
Think about offering all sorts of papercraft items:
handmade decorations
decorated tags, bookmarks
decorated notebooks
food items wrapped in special packaging (check if there are food handling requirements at your market)

wreathes, home decor items, shadow box pictures
pins, pens, stationery items
retired stamp sets and retired supplies you may wish to sell (eg packets of ribbon in metre lengths)

Bookmarks and book buying vouchers bundled together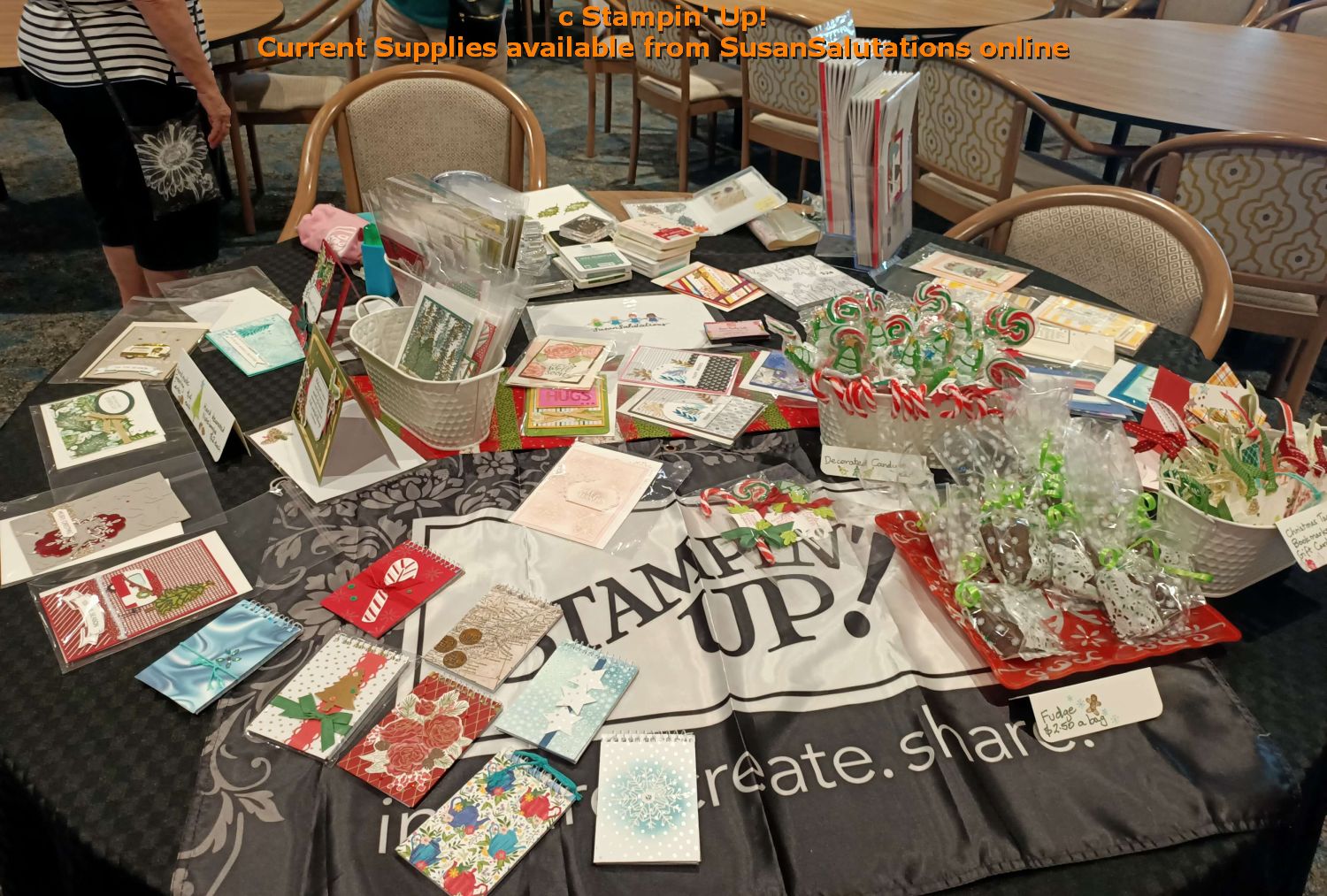 Planning: Things to keep in mind
More hints for how to hold craft market stalls:

Keep a list of what you intend to make, (if you like lists).
Think about how you are going to display your items? Think about ways to add height to your table to make your items easier to see.
Take a tablecloth for your stall or line it with Butcher's paper. I always bring a black tablecloth for my Stampin' Up! stalls. Colours seem to pop when items for sale are on a black background. 
Signage: I bring my Stampin' Up! banner with me to decorate the table and some safety pins if I think I am going to need to hang it on the front of my table.
If your stall is going to be outside, what will happen if there is a strong wind or rain? Package your items to protect them and bring an umbrella and/or rain coat for you.
You may not get many breaks during the sales times. Bring some water and easy to eat non messy snacks with you, wear a hat if it's sunny, or bring some sort of warm clothing if it is going to be cold. 
Bring a fold up chair to sit on in between attending to your customers, but do stand up when talking with them. You will seem more interested and friendly if you stand.
Cute baskets and boxes may work to display your cards, or they may stop people feeling they can leaf through. The more you can display card fronts, the better. You can experiment on the day, putting items out in plain view or leaving them in baskets and seeing what people decide to buy.
Have cellophane bags for handmade cards etc to stop them becoming shop soiled before they are sold.
Have bags (paper bags work for me and I stamp my details onto them) for wrapping purchases for your customers.
Price everything clearly before you go. Make signs to clearly show people what things cost. To cost them, add up the cost of your supplies used in making something and add on a tiny bit for your time. (You never can sell things that recoup your time, in my experience, but you need to cover the cost of the materials you used to make your items).
Find out what space you will have to set up. If you have to supply your own table, be sure to have one on hand on the day, and a fold up chair to sit on for you.
If it is an outdoor event, you may wish to have a gazebo to provide some shade, and you will need packing tubs/boxes to bring your goods to the market and a way to get to the event.
If you need help setting up, find a friend or family member who will help you, give you a break throughout the day, and pack up at the end.
Be sure to take a notebook and pen, business cards, class flyers, water, loose change and food if the event is going to last awhile. You need loose change to give customers change. Or if you have a Square account so people can use their credit cards to pay, you will want to bring that.

Bring a project to work on throughout the day so people can see how to use your supplies, or involve people in a simple project on the day. Once I took my Die Cutting and Embossing Machine with me and invited people to learn how to make an embossed and inked tag!
I like to write down what I sell and look at the results at the end of the day. Then I can plan for the next time I hold craft stalls, especially if my next stall will be held at about the same time of the year.
Remember: each market is different. You may sell a lot or a little depending on the crowd that is attracted that day. Look for clues at the market to see how you can answer people's needs a bit better next time, if you sell little.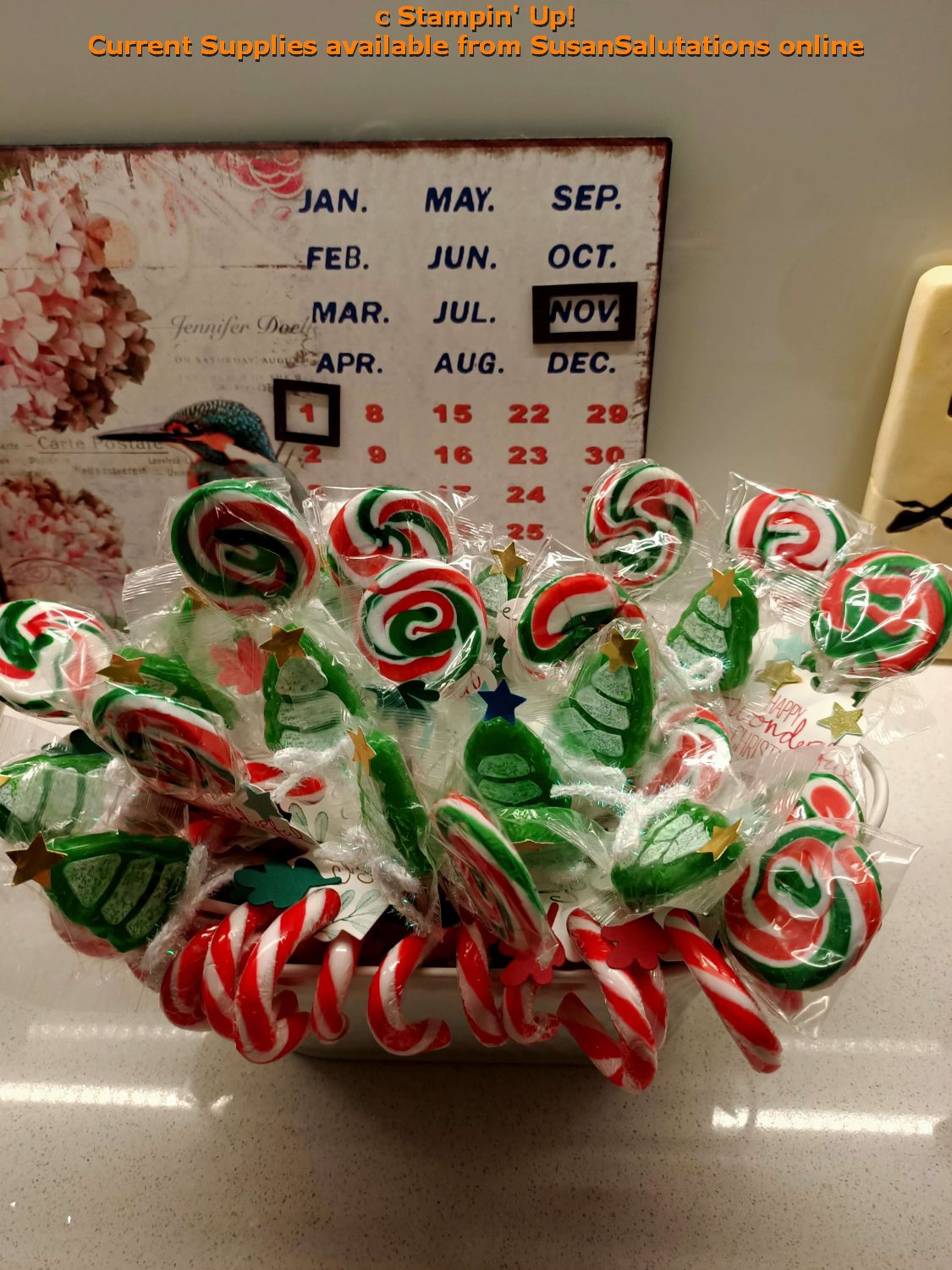 If you hold a craft market stall...
and you like it, be sure to book a table for the next event before you leave the premises.This is part of the know-how people sometimes forget in learning how to hold craft market stalls.

Craft Markets can be very popular and stalls can be booked out before you are ready to commit! To have the best chance of returning to a market you like, book your next spot as early as possible.
Always let the organisers know in good time if you are unable to hold a stall you planned to have. This gives them a chance to rent your spot out to another crafter/seller.

Pay attention to feedback you get from market organisers and attendees about how your stall can be improved or about items they would like to see you offer next time.
Now you know how to hold craft market stalls. Check back to this page occasionally as I do add more information as I hold market stalls myself :)

You may also like: