ATC or Artist Trading Card Making


Written and Created by PaperCraftCentral Susan

"Artist Trading Cards  (ATCs) are miniature works of art about the same size as baseball cards and thin enough to fit inside standard card-collector pockets, sleeves or sheets. The ...  movement developed out of the mail art movement and has its origin in Switzerland. The cards are usually traded or exchanged rather than sold".
~Wikipedia
The ATC above was made using the Needle and Thread stamp set from Stampin' Up! I added the word 'mother' with a Stampin' Write! marker as this ATC was all about my memories of my Mother and how much I appreciated her influence on my life. ❤
You know, you can use ATCs as your main image on handmade cards too.

The cards made above were made with retired Stampin' Up! products. They were part of a series I made for a swap many years ago.
---
What are Artist Trading Cards?

These little treasures are miniature works of art that are swapped between papercrafters. They can be made with any artistic technique or materials, but there is one strict rule:

They need to be the size of a baseball card, or 2.5" X 3.5" (64 X 89mm). This is practically the only hard and fast rule.
It doesn't matter if you orient your artwork as landscape or portrait, as long as it is made with care and is the right size.
If you are an Artist Trading Card Artist, beginner or expert or anywhere in between, I would love to see some of your work. Just scroll down to the bottom of this page to find a place where you can upload a picture and tell me something about your way of making them.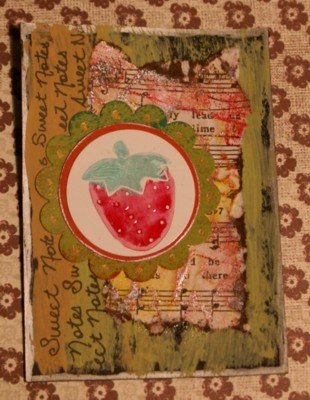 If you would like to find out more about Artist Trading Cards, here is a great book showing all sorts of ideas and examples. It would make a lovely  gift for a fellow paper crafter or be an inspiration for an ATC group:
Rubber Stamping Artist Trading Cards
When to Swap and Some Special Lingo

These cards are usually not sold but traded between artists. This can be done in person such as at conventions or even at casual meetings between crafters, but these days it is also common to trade with people you get to know on the Internet in organised swaps.

Originals
The idea is to make an original piece of artwork. Often there will only be one of a kind.
If there is only one card made in a particular way, it is called an original.
Editions and Series
If you make sets of identical artwork, that is called an edition and you need to number each card in the edition, (1/10, 2/10 etc).
You should also number those that have been made in a usually limited series where you have made a number of different cards based on a theme.
So you would write something like this one the back of a series of five apple themed ATCs:
Apple Series
1/5
Date made, artist name and contact details.

Themes
Many cards have a title as swap coordinators often set themes for each series of swaps.
For example, you may be asked to create a series with faces on them, or one about old time actors, or contemporary singers, or about a mood or emotion like love.
The themes for making Artist Trading Cards are endless. That's one of the things that makes them so interesting to make.

What to Put on the Back of ATCs
As well as including the edition or series or theme information, people who make these little cards usually sign and date the back.
You can purchase special rubber stamps that you can use to put on the back of your cards with your contact detail, but just writing your details is also fine.
Some people include their email addresses or postal addresses or their blog URL.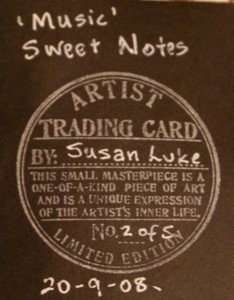 If you are mailing your artwork, you can purchase little plastic sleeves to slip them into and protect what you have made. People who collect baseball cards use similar plastic sleeves.
Or you can make your own envelopes or wrappers for them.
Professional artists sometimes make these little cards to use as their own business cards and write something about themselves and their work on the back. Once given out, their artwork is immediately in someone's hands this way.
Getting Started:
If you want to join in the fun of making and swapping ATCs and you acquire a collection of them, what can you do with them? Here are some ideas for you:
Make a special album from envelopes or other pockets to keep them in


Make a special frame for them and hang them in your papercrafting space. If you choose, say, a cork board or some other backing sheet where you can rotate the cards as you receive them, all the better


Dress up everyday items with them. Slip one in the plastic pocket of a purse, or into a tag made for suitcase so you can keep a special one or two with you


Hang them on a fibre or ribbon in lovely strings so they can decorate a whole wall or other suitable space


Find a tin that is the right size, decorate it and keep your cards in that like a treasure box


Arrange your cards in a binder with plastic sleeves so you can see both sides of them


Cut corresponding frames in two pieces of cardstock and sandwich the ATCs in between to make a very unique album


Frame a series or selection of cards in miniature frames and group them together as a unique art display


Make an accordion card and feature your little artworks on each panel for your mantelpiece
Make one card a day for a year (or one card a week) about what is going on in your life and you will have a unique album that diarises what happened that year.

I hope you give ATCs a go and have a wonderful time creating and sharing.
You can really widen your circle of crafting friends this way AND gain a source of wonderful inspiration for your art work.
More Examples For You:
ATC Swaps
A great forum that organises regular challenges and swaps is Rubberstampchat. See if you like what is happening there and join in, especially if you are a resident of the USA.
A Facebook Group called Artist Trading Cards by Hand is a fun group to start swapping and playing in.
My Crafting Goal

I think I need to spend more time making these little treasures.  I planned to make one a week but often other projects take over. I enjoy making the ones I do make though. And if I hadn't had a goal, I wouldn't have made any, right?

Why not join me in making some too?
I'll add a grid of all the ATCs I manage to make below. Click on each one to get a bigger view.

PaperCraftCentral Susan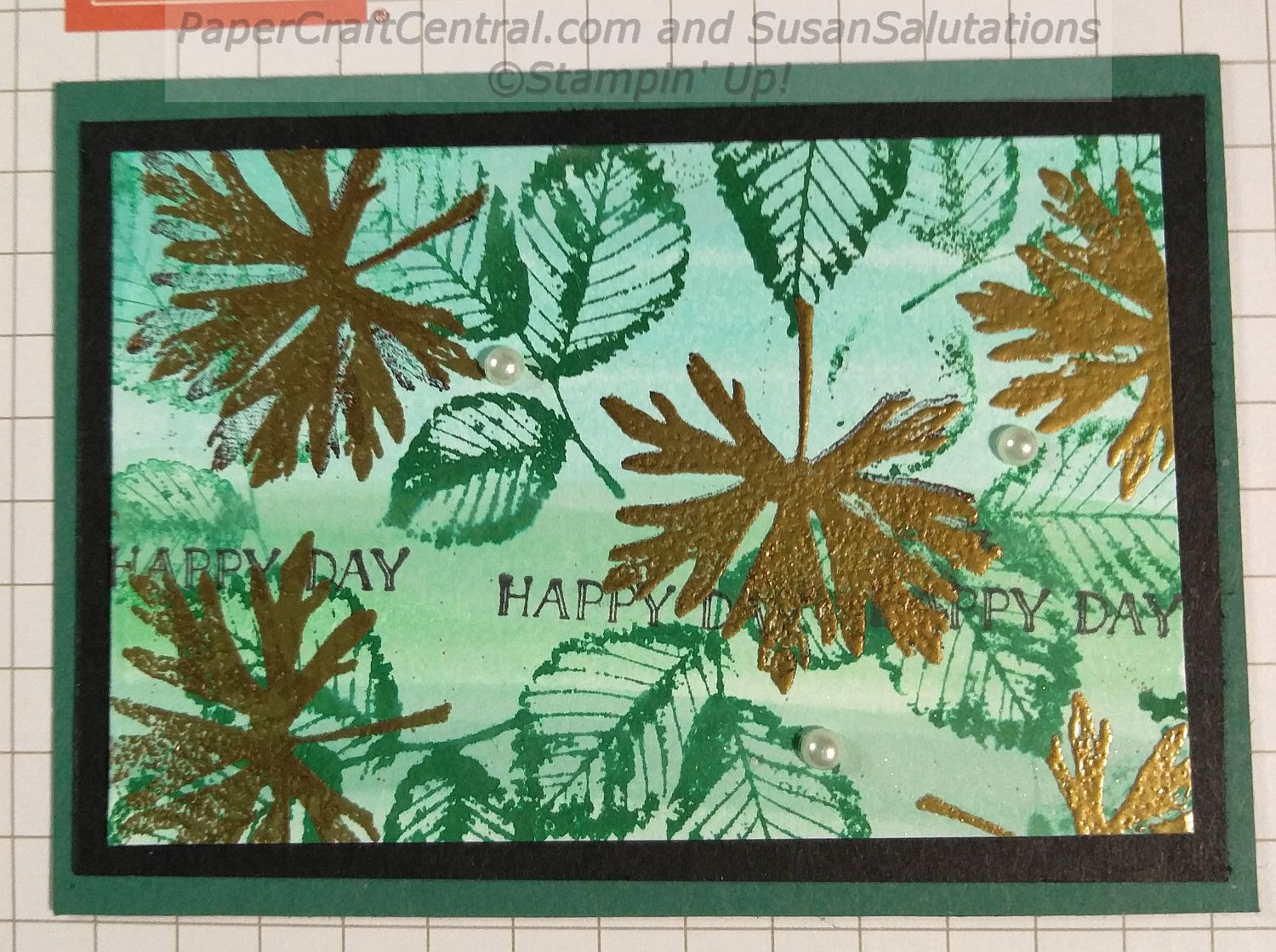 Have A Favourite Altered Art Piece?
Do you have a piece of altered art you have created? I'd love to see it.
What Other Visitors Have Said
Click below to see contributions from other visitors to this page...

Rudolph Recon ATC

ATC for Christmas 2017, Field Glasses And Telescope At The Ready! Hi Colleen Thank you for sending in this marvelous ATC! Now …
Want to know more about PaperCraftCentral Susan?
---
---