Hello Susan
by Andrea Kostelic
(Osijek, Croatia)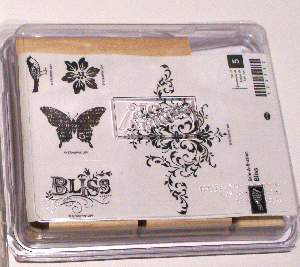 Bliss stamp set
Well, this isn't really a question, but I wanted to say thank you, for choosing me as winner in your April 2011 Draw.

I'm so happy, and as soon I get this gift from you, I'll send you some pictures what I did with it.

Take care and again, thank you so much

Andrea Kostelic in Croatia


**************************
Hello Andrea :)
Thank you for getting back to me so quickly and congratulations once again! As the winner of the April 2011 Paper Twists Subscriber draw, your chosen stamp set will be in its way to you just as soon as I come home from a family wedding.
I am already looking forward to seeing what you will make with your prize!
I'll be in touch!
Susan
PS: I sent Andrea one of the four stamp sets featured above as a prize. I hope she received it alright and is happily stamping away :)
Andrea, if you read this, I would love to see what you made with your prize!
PPS: If you want advance news about what is happening here at PaperCraftCentral
subscribe to Paper Twists
, my free and occasional newsletter.