Acid Free Lignin Free Buffered
Why should you be concerned about the terms acid free lignin free buffered? What do they have to do with papercrafting?

'Admittedly, key archival documentation remains under lock and key and will be inaccessible for a long time to come. But enough material is available, in the form of declassified documents, memoirs, oral histories and journalistic treatments, to begin to piece together the story.' ~Frederick Logevall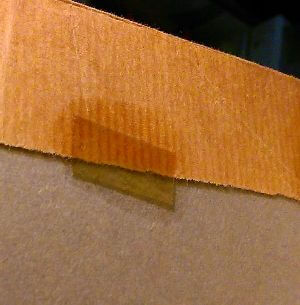 ---
What Does Acid Free Lignin Free Buffered Actually Mean?

If you have been scrap booking for awhile, you have probably heard all of these terms being used or seen them on product labels. Some people seem concerned about them and others are not. It's a good idea to be informed about what these things mean so you can make a choice about whether or not you will be concerned.
But what does acid free lignin free buffered mean? And how can your photo albums be affected by these qualities?
Let's look at some facts about these terms:
Acid is a substance that dissolves things. It eats them away. Acid is added to paper to make it easier to write on. Unfortunately, this same beneficial acid can eat away at your photos over time. I have seen friend's photo albums where the photo itself has been eaten through and the picture even obliterated over time. In some older albums, the photo itself had protected the paper it was mounted on and not the other way around! If I want a photo to last into another generation, I choose acid free lignin free buffered scrapbooking elements.It is also important to choose acid free adhesives as they can turn a different colour and the stickiness can fail over time. The picture above is showing sticky tape on brown paper from 1961. It has even left an oily mark on both the brown paper and the cardboard book cover.

Lignin is a substance that occurs naturally in wood. Paper is made out of wood. Lignin makes paper stronger. It is a biodegradable substance though so over time, it breaks down, turns brittle and changes colour to yellow and brown. If you have ever kept a newspaper article for a couple of years, you will know what I mean as it becomes very brittle and yellow. And newspaper is about 98% lignin free! I found some acid free lignin free buffered photocopying paper and I make sure I copy my precious newspaper articles onto it if I am going to put them in a scrapbook. I also make sure my other scrapbooking elements are lignin free if I want my project to last through the years without becoming brittle and yellowed.
When paper is Buffered it means an alkaline substance has been added to it to reduce the effect of the acid content in it. So buffered paper will be safer for your memorabilia. However, some people say alkaline substances can also weaken paper. Certainly there seem to be fewer buffered paper products out there on sale for use in scrapbooks. You can find them, though. (More commonly you just find acid and lignin free products. They are safer than products without these characteristics).
Australia has standards for paper production when the paper is to be used for archival purposes. You can look for evidence that the product you want to use has complied with this standard. Other countries may have these standards too.
So what do you do about these concerns?
I'll tell you what I did. I checked all of my old albums for signs of deterioration. I found deterioration, especially in the older albums that had 'magnetised' pages with adhesive on them. These albums were popular in the 1970s and used very acidic adhesives.
There are some good adhesives for papercrafting in the Stampin' Up! Ideas Book and Catalogue
Return from Acid free Lignin Free Buffered to Scrapbooking |Return to PaperCraftCentral Home Page
---