Pet Album
Written and Created by PaperCraftCentral Susan

Make a mini pet album of your new puppy or kitten
"Whether fur or feathers or fins, once you have a pet, life truly begins!"
~K. Van De Weert
---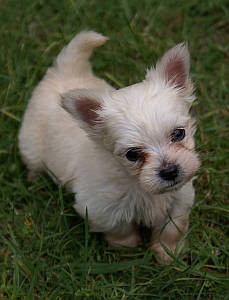 A new puppy or kitten can be a great excuse to take lots of photos and make a tiny pet-album, especially when they are as cute as our new puppy. My own new puppy is so tiny, he only weighs 550gm at this stage of his little life, and he will probably grow up to be only the size of a small cat! He's bound to stay cute even when grown but there is something vulnerable and infinitely sweet about a baby puppy to me.
Well, they are sweet when they aren't teething on your finger! Lol!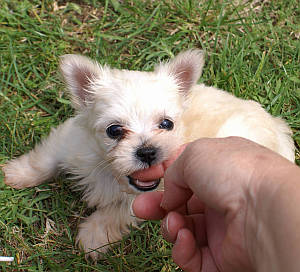 How to Make a Pet Album

I plan to make a mini scrapbook of my new puppy's photos. As soon as I get some photos printed, I will probably make a mini paper bag book of him and journal about his cute little antics. There are quite a few stories I must remember to write down, like his first meeting with my old cat (he hissed) and my old dog (she was not impressed) and how their relationships have become more friendly over the few weeks the puppy has been here. I can tell about how my husband melts and laughs when the puppy gets up to some mischief, and how our friends have reacted when meeting him. I can even tell about how my Vet looked at me askance when I told him the puppy's parents were smaller than cats! My Vet has a hard time taking my new little doggie seriously! Lol! That's OK. I got the puppy for me, not for my wonderful Vet :) The puppy's size sure makes him cheap to feed anyway, and that ought to count for something in the Vet world.
Maybe you will be inspired to make a little pet album of your own now, if you have a new pet in the household. If you do, I would love to see a portrait of your pet. Do let me see? And tell me about a story you will always remember about your pet too :)
Do You Have Scrapbook Page to Share?
Please do share your scrapbook layouts and projects below.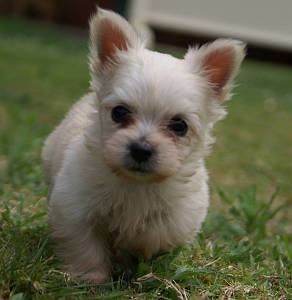 Thanks for visiting! I'll have to let you see my scrapbook when I complete it and will let you know when that is done.
---
---