Stampin Up News

Written and Created by PaperCraftCentral Susan

Stampin Up News tells you about some new things that are happening in the Stampin Up world. I might talk about specials and things that will be to your advantage, or I  might talk about new products and how to use them. Or maybe there will be something else new that I just have to tell you!

Of course, if you want a monthly email telling you about the official Stampin' Up! specials coming up, do subscribe to my SusanSalutations mailing list, especially if you live in Australia.
Once you subscribe, I send you an email every month towards the beginning of the month and you will see all the company specials there.
Just so you know, I am an Independent Stampin' Up! Demonstrator in Australia. I am not an official representative of the company.
Also, the SusanSalutations email is totally different to my PaperCraftCentral mail out, Paper Twists. There are TWO emails you can sign up for, and I hope you do!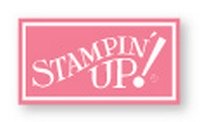 What's the Stampin Up News in March 2019?
If you haven't already heard, January to March are the months Stampin' Up! always has its Sale-A-Bration! Every year!

I know, it's kind of a funny name, but there is nothing funny about what happens during Sale-A-Bration. You get to earn free products, just by shopping and spending a certain amount.
You get to choose a free product from the Sale-A-Bration catalogue every time you buy $90 worth of regular Stampin' Up! products.
So if you spend $180 on regular products, you get TWO Sale-A-Bration rewards. There really is no limit to how many rewards you can earn. You can keep buying and earn a third reward, and so on.
I love Sale-A-Bration.
Some of the items originally offered in the Sale-A-Bration catalogue this year have been used up, so the company has brought out a second and third release of products you can earn for free. Some of the rewards are from the annual catalogue!

You can see the new items at SusanSalutations

Remember, all the fun of Sale-A-Bration ends March 31st. Don't miss out on earning free products just by placing a qualifying order!


Join Stampin' Up! by March 31st and take advantage of the option to purchase an exclusive craft and carry bag!

Scroll down to read about the joining specials again I added a flyer to help you make the most of this Stampin Up News.
Stamparatus Accessories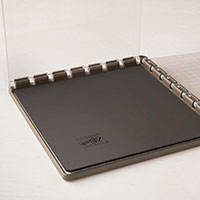 Do you have a Stamparatus yet? Well, there are some great accessories to consider buying to enhance your experience crafting with this marvelous tool.
Check out the lovely carry bag and accessories pack.
You can even buy the tools and bag together!

So Hoppy For You! Stampin' Up! News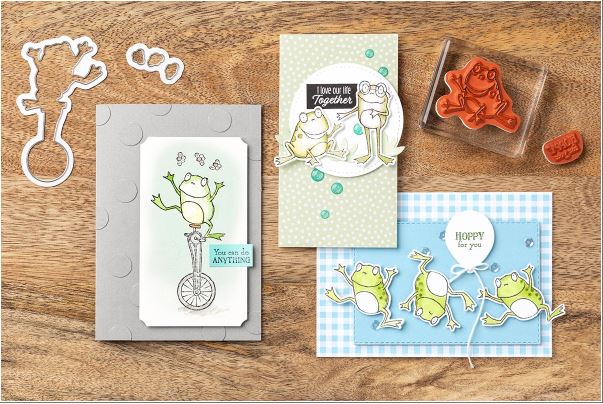 Hop on over to the Sale-A-Bration page and really look at all the So Hoppy Together Stamp Set offers. You'll be so hoppy to see these adorable frogs, and you'll jump for joy when you begin using them for different card types.
The best part is the framelits that go with this Sale-A-Bration stamp set. You can earn BOTH the stamp set AND the framelits for free, with a qualifying order! (order $90 of product for the stamp set and $90 of product for the framelits). The stamps are made with the new Cling Mount materials (see below).

This is one sale you should jump on because these products won't be around forever! That's great Stampin Up News to take note of!

Oh, dear, this stamp set brought out the corny in me, didn't it....
Cling Mount Stamps are Here!
Another thing that happens this month is that Stampin' Up! is releasing cling stamps. There will no longer be wood mounted stamps available.
The cling mount stamps will still be made out of the red rubber we are used to seeing on the wood mount stamps, but they will have a new backing material that allows them to stick firmly to an acrylic stamp block.
I have a little video here that shows you how to use the cling mount stamps:

Now I will tell you a little about the Occasions Catalogue.
New Occasions Catalogue
There's more Stampin' Up! News. The new Occasions catalogue is out now. There are some fantastic new products in it. This catalogue will be current till 3rd June, when the new annual catalogue is released.
If you are my Australian customer already, I sent you new Occasions and Sale-A-Bration catalogues. I hope you received them!
If you live in another country, it could be that Stampin' Up! is available to you there. Search for your country at the main Stampin' Up! page by looking at the top left hand corner drop down menu where the little flag is.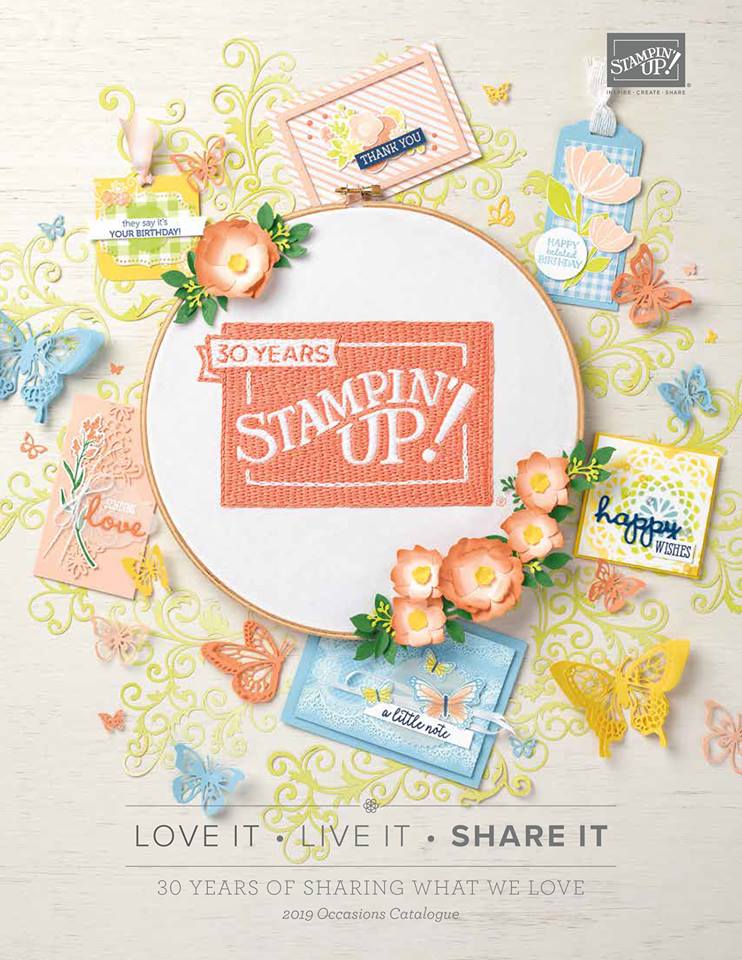 You can message me if you live in Australia and do not have a Stampin' Up! demonstrator already, and I will send you a new Occasions catalogue.
You can ask me about the current Stampin Up News too!

Meanwhile, here's a cute little video showing how you can use some of the new products to create some cards:

What's your favourite stamp set from this video? I just love that embroidered paper. It's called the Needlepoint Nook Suite and I have a video showing you that suite in more detail:

Isn't it amazing that someone actually embroidered all those motifs, and then they took photos to make the paper? It looks so real!

This week I used the stamp set (Needles and Thread) to make an ATC. I plan to make quite a few this year. Want to make some too?

Join Stampin' Up! Before March 31st!

There's a great deal available if you want to join Stampin' Up! before March 31st 2019. This graphic summarises it beautifully:

More great Stampin Up News:

That tote is so lovely and big enough to take supplies with you to crops, lessons and even just to the living room where you can craft away on something and watch TV with your significant other!
I was able to get one of the totes as a current Member/Demonstrator but I can't buy any more now. I'm glad I had that chance. Being a Member/Demonstrator has a lot of perks!
Here I am, toting my tote.
Don't miss out if you have been thinking of joining Stampin' Up! You will be with me in my own team if you live in Australia!

Check back here to this page for more Stampin Up News.

I will add to this page and the freshest information will always be at the top. The older news will just fall off the page as it becomes 'stale'.
Happy crafting!

PaperCraftCentral Susan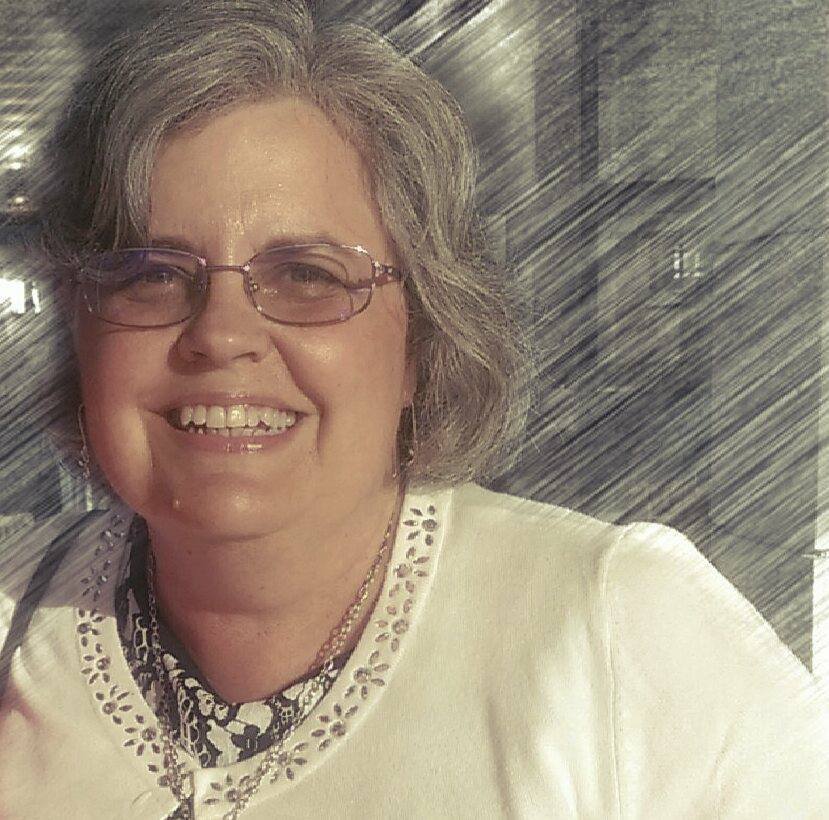 ---
---