Stampin Up News

Written and Created by PaperCraftCentral Susan

Stampin Up News tells you about some new things that are happening in the Stampin Up world. I might talk about specials and things that will be to your advantage, or I  might talk about new products and how to use them. Or maybe there will be something else new that I just have to tell you!

Of course, if you want a monthly email telling you about the official Stampin' Up! specials coming up, do subscribe to my SusanSalutations mailing list, especially if you live in Australia.
Once you subscribe, I send you an email every month towards the beginning of the month and you will see all the company specials there.
Just so you know, I am an Independent Stampin' Up! Demonstrator in Australia. I am not an official representative of the company.
Also, the SusanSalutations email is totally different to my PaperCraftCentral mail out, Paper Twists. There are TWO emails you can sign up for, and I hope you do!
Now let's get on to the latest Stampin Up News.

July Stampin' Up! News
In July Stampin' Up! usually offers s a great special, and they have done it again.
Bonus Days are back!
As a Stampin' Up! customer, in July, every time you order $90 worth of products, you get a $9 voucher to spend in August. So you earn the vouchers in July and get to spend them in August.
With all the new products available in the new annual catalogue, let me tell you from experience, finding ways to spend $90 is easy. Lol!
That's great Stampin Up news, but there's more...

Advantages of Joining in July


Now if you want to join Stampin' Up! in July, the Bonus Days are even better.
If you join my team in July, you spend $169 for your kit, and you get 
* Your choice of up to $235 worth of any current Stampin' Up! products!
* A business supply pack valued at $80!

That's a total value of $315, but it doesn't stop there...

If you become a new demonstrator by signing up between 1 July and 31 August you will receive an EXTRA $45 AUD that you'll be able to put towards your Starter Kit.
You'll also receive an EXTRA $16 AUD coupon code that will be emailed to you, which may used the following month in your next order.
This promotion is the perfect opportunity to join my team—and the Stampin' Up! family—and get a smart start to your new business!
Find out how to join the fun!
Now that's great Stampin Up news, right?

Die-cutting and Embossing Product Line Changes

Stampin' Up! News about dies and embossing folders is that they are in pursuit of a better overall die-cutting and embossing product line.
There are longer Big Shot machines on offer in the new annual catalogue!
There just might be a new die cutting and embossing system around the corner, so check back for updates!
Meanwhile, they are offering new dies and embossing folders in the 2019–2020 annual catalogue! The dies and folders are now manufactured differently; this means the way you use the new style of dies and folders will be a little different than how you used the old style.
They are now available to order.

Both the new-style and old-style dies and embossing folders can work with any die-cutting & embossing machine (in some cases, adaptations like shims may be required because the gap between rollers on machines may vary slightly between manufacturers; this is explained more below).
AND we are having a name change for some items. There are no longer  any framelits, edgelits etc. Everything that cuts by being put through a die cutting machine are simply called dies.
We have 3d Embossing folders and just plain embossing folders too. No more long, complicated names to remember.
Here are some of the changes you'll notice with our new-style dies and embossing folders:
Our new-style open dies (those that coordinate with stamps) use a high quality metal that's thinner than before but still as strong and durable.
The new-style dies have an added lip to the inside of the blades.
On old-style dies, when you place an open die (dies that coordinate with stamps) over a stamped image, a small border of cardstock is visible around the stamped image. With new-style dies, the die hugs the edge of the stamped image. Instead of aligning the die to the space around the stamped image, you will align it to the edges of the stamped image. When the image is cut, there will still be a cardstock border around the image.
You'll see improved adhesive that secures the dies to the insert sheet in the package so that it's not too sticky. It's easier to remove dies from the insert sheet, and the adhesive won't cling to the dies.
You'll see standardized size of the die inserts for easier storage based on our observation of how people store their dies. There are now only two insert sizes: 5" x 7" (12.7 x 17.8 cm), which coordinate in size with our stamp cases, and 6" x 6" (15.2 x 15.2 cm). The standard sizes will allow uniform storage in whatever system you use.
The envelopes that the dies come in are slightly larger.
With old-style Dynamic folders, we recommended you spritz cardstock before embossing to soften the fibers so you got a better impression. Now, that extra step will not be necessary because the new-style folders usually create a crisp impression without spritzing. The way the new folders are manufactured also gives us options for more detailed and intricate designs in the future.
3D folders are thinner than our old-style Dynamic folders. Because they are thinner, you will need to use a shim, depending on the die-cutting & embossing machine you use.
3D Embossing Folder Plate
Stampin' Up! has introduced a new 3D Embossing Folder Plate to work with the new-style 3D embossing folders (which are thinner than the old-style Dynamic folders).
How to Use the New Plate
The new plate makes up the difference in measurement between our old-style Dynamic Folders and the new-style 3D Folders in 21 mm gap machines (similar to the machine Stampin' Up! used to offer).
The 3D Embossing Folder Plate replaces the Standard Cutting Pads in your 3D embossing folder sandwich for continued high-quality emboss results.
To create your emboss sandwich:
Use a die-cutting & embossing machine platform as a base; no matter which machine you're using, use the standard platform which comes with your machine.
Use the 3D Embossing Folder with your paper in the middle.
Then use the 3D Embossing Folder Plate on top.

Given the differences in machines and platforms, you may still have to add a shim to get your desired embossing results. (You can also spritz your paper before embossing to maximise your embossed impressions.)

Without the new 3D Embossing Folder Plate, you will need to use several shims with the Standard Cutting Pad in your 3D embossing folder sandwich, depending on the die-cutting & embossing machine you use. Most machines will need between three to five sheets of cardstock to shim. Please be careful in how you shim; start out with fewer sheets first, then add sheets to get your desired results.

(Please Note: Stampin' Up! will not be responsible to replace products broken due to using a sandwich which is too thick for a machine).
Here's more Stampin Up News:


Storage by Stampin' Up! - Your Space, Your Way!



No matter how big or small your craft space is,Stampin' Up's modular storage solutions will allow you to organise and customise your workspace in a way that perfectly fits your specific needs.
This cute little stop-motion video created by Stampin' Up! shows you just some of the possibilities.
ALERT: The storage units are available again! It's JULY!
Storage by Stampin' Up! is designed to store and showcase your Stampin' Pads, Stampin' Ink Refills, Stampin' Blends, Stampin' Write Markers, Watercolor Pencils and other accessories.
Some of the benefits of this kind of storage are:
Keeps products organised, tidy, visible and trackable at all times.
Ensures that your Stampin' Pads, Stampin' Write Markers and Stampin' Blends are all stored horizontally, as recommended.
Designed to be stylish, durable, compact, stackable and modular.

Blends in naturally with most home decor with its white neutral colour.
Stacks vertically and can be arranged to fit practically any flat workspace.

Easily assembled and disassembled for rearrangement and/or cleaning.
The new Storage by Stampin' Up! are available again from my SusanSalutations online store .

What great Stampin Up News!

Gold Polka Dot Scrap Bin


The Gold Polka Dot Scrap Bin (item 145173) is still available from the Clearance Rack section of the SusanSalutations online store.
It is available at a discounted price of $8 AUD/$8 NZD.
This product will be available while supplies last only, so order yours before it's gone from the Clearance Rack.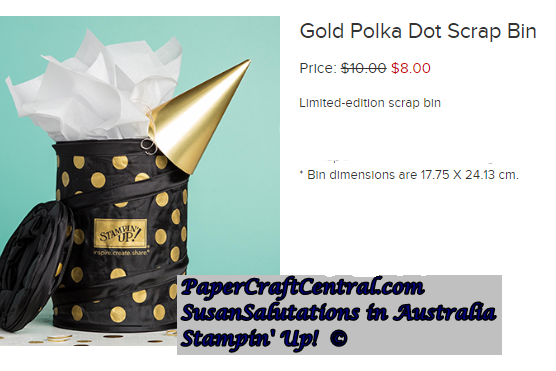 More Stampin Up News below:

Stamparatus Accessories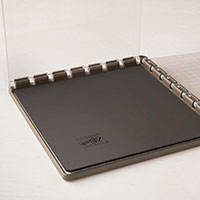 Do you have a Stamparatus yet? Well, there are some great accessories to consider buying to enhance your experience crafting with this marvelous tool.
Check out the lovely carry bag and accessories pack.
You can even buy the tools and bag together!



More Stampin Up News below:
Cling Mount Stamps are Here!
Stampin' Up! has released cling stamps. There will no longer be wood mounted stamps available.
The cling mount stamps will still be made out of the red rubber we are used to seeing on the wood mount stamps, but they will have a new backing material that allows them to stick firmly to an acrylic stamp block.
I have a little video here that shows you how to use the cling mount stamps:

You can message me if you live in Australia and do not have a Stampin' Up! demonstrator. I can show you how to browse the full online catalogue and how to get a paper copy of the annual catalogue.

Meanwhile, here's a cute little video showing how you can use some of the new products to create some cards:

What's your favourite stamp set from this video? I just love that embroidered paper. It's called the Needlepoint Nook Suite and I have a video showing you that suite in more detail:

Isn't it amazing that someone actually embroidered all those motifs, and then they took photos to make the paper? It looks so real!

This week I used the stamp set (Needles and Thread) to make an ATC. I plan to make quite a few this year. Want to make some too?

The last Stampin Up News for June is below:
Join My Team!

There's a great deal available if you want to join my team!
Don't miss out if you have been thinking of joining Stampin' Up! You will be with me in my own team if you live in Australia!
I Skype with my remote team members, we attend OnStage Live events together, and I get together with my local team members in my own home to share our love of stamping and Stampin' Up!
I'd love to have a chance to stamp with you and share Stampin' Up! with you.

And of course, you would get any Stampin Up News early, before it is available to the public.
That's it for Stampin Up News in July!

Check back here to this page for any more Stampin Up News. I never know when I will have more to share with you, and it could be before the end of July.

I will add to this page and the freshest information will always be at the top. The older news will just fall off the page as it becomes 'stale'.
Meanwhile, I hope you enjoyed the Stampin Up News for July!

Happy crafting!

PaperCraftCentral Susan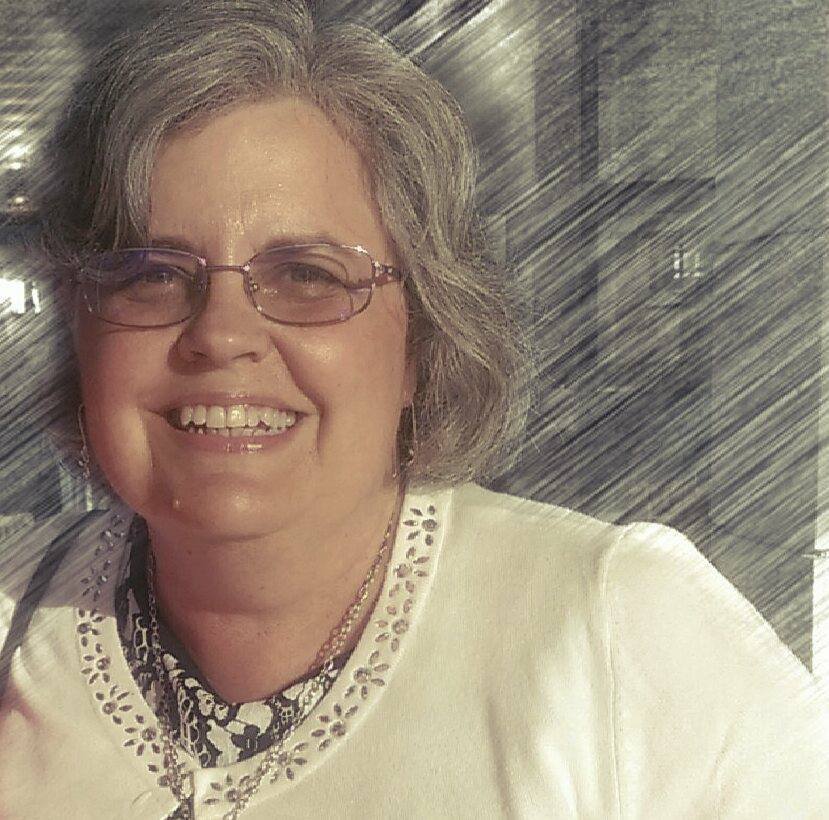 ---
---