Make Wedding Cards
Written and Created by PaperCraftCentral Susan

Do you want to make wedding cards? Using your papercraft supplies, you can make them very special and unique!

"Love is composed of a single soul inhabiting two bodies"
~Aristotle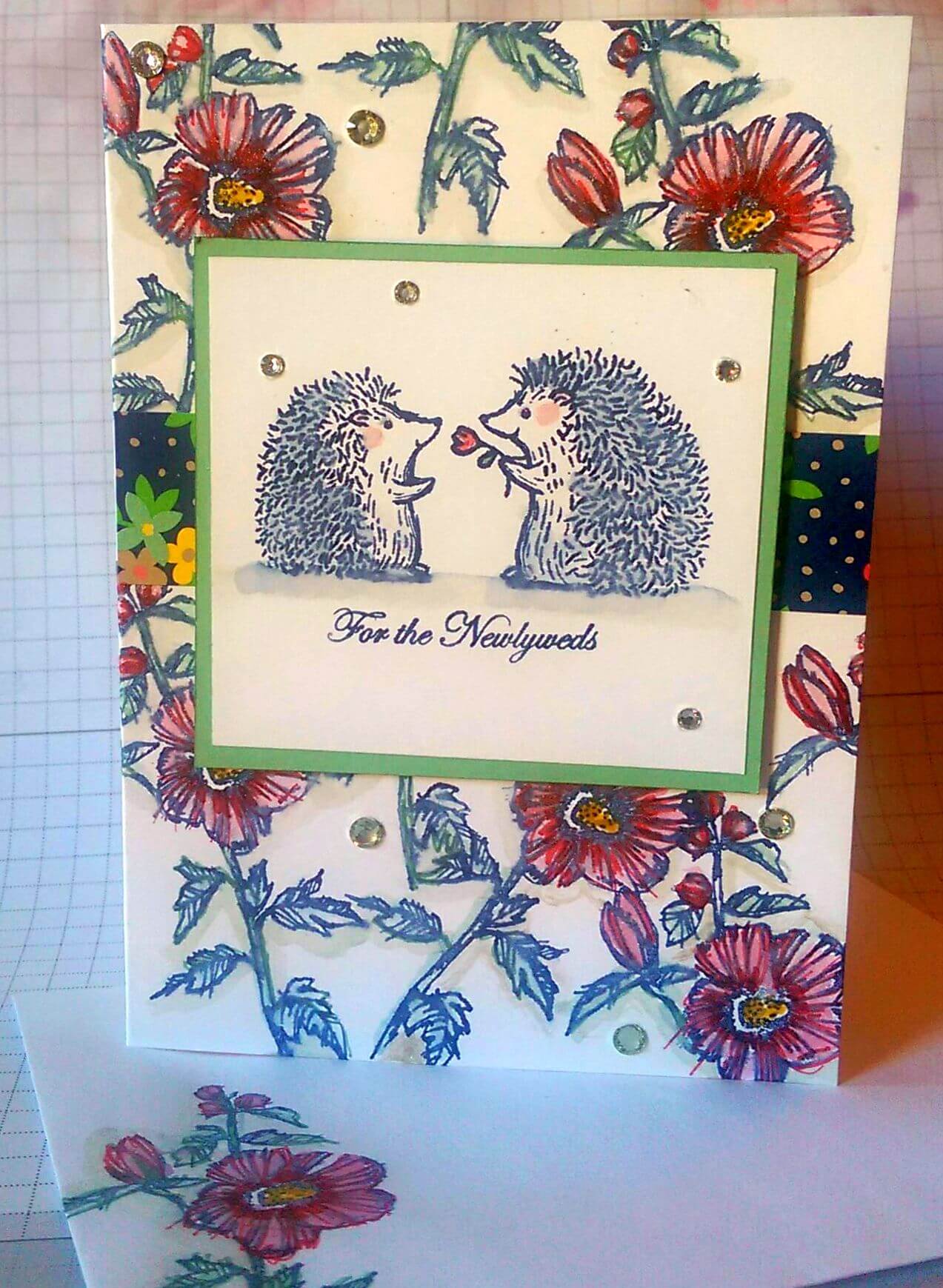 ---
Make Wedding Cards Unique for the Bride and Groom

People often seem to keep their wedding cards. I have seen scrapbooks made up entirely of wedding day memorabilia, including every card given the couple by their family and friends.
If you live in a remote area or have limited access to shops, buying a special greeting can be doubly hard.
I've seen lots of repeat cards in those memento albums as well, having lived in remote areas a lot of years myself. Sometimes the choice is not as large as we would like or there may be one card that makes all guests think of the happy couple, so many people wind up buying just the one style of card.
That doesn't ever have to happen to you again!
Perhaps you already make wedding cards, invitations, save-the-date cards, thank you notes and order of service booklets. I hope you will feel free to inspire us with your work and maybe even share a wedding story or two by uploading some examples using the form at the bottom of this page.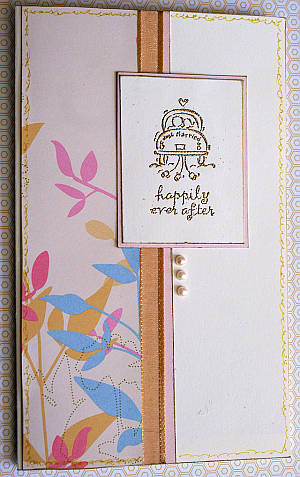 I went to a family wedding where I took great delight in thinking about the bride and groom and in choosing new paper, stamped images and embellishments I thought they would like. I took time to add lots of little details like the gilding of the edges of my layers, doodling, embossing the stamped image and adding ribbon.
I used a new collection of papers that had just come out (they were made by Stampin' Up!). And adding the little pearls just seemed so right. I even customised my hand made envelope by lining it with matching paper and writing the bride and groom's names in my best hand written, flourishing, illuminated font.
I wrote exactly what I wanted to write inside my card as well, because I could :)
Of course, I also enjoyed myself crafting this card, but let's not tell the bride and groom there were any other reasons for me to sit down at my craft desk.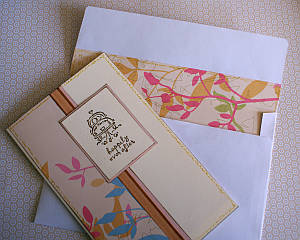 You can make your card special in many, many ways. Try the following, for instance:
tailoring your card to the wedding colours, themes, and settings
Taking the time to find the perfect quote for the inside greeting
Adding pieces of wedding dress fabric or lace or pressed flowers that you know will be in the bride's bouquet
If the event is to be formal, you can make your card match. If it is a less formal occasion, then you can match that too
There are just so many good reasons to make wedding cards and ways to make them unique.
If you liked this idea, you may enjoy these ideas:
If you make your own wedding greetings, I hope you will add a picture and maybe a story about them here. I would love to see your own approach to helping to make a special day even more memorable and unique.
Do You Have A Favourite Handmade Card to Share?
Do you make greeting cards? Please do share it with me.
Need some wedding theme ideas? These ideas show what is popular this year! Maybe your card design can be inspired by one of them.
These other pages may also be in inspiration for you:
---
Return from Make Wedding Cards to Cardmaking | Return to Special Occasion Cards | Return to PaperCraftCentral Home Page
---