Craft Room Makeover - First Steps

Written and Created by PaperCraftCentral Susan

As I mentioned over Christmas, my craft room makeover is happening now! I am so happy to see some progress at last! Want to see where we are?
First, here are the main reasons I wanted to start making over my craft room:
Super crowded space
My hard to find supplies
Plastic storage units breaking down
Needing to cull supplies I no longer want or use
Needing to lift units out the way to reach my wardrobe storage space
Unused wall space resulting in too much storage cluttering the middle of the room
Does any of that sound familiar to you? If not, maybe you can relate to these pictures: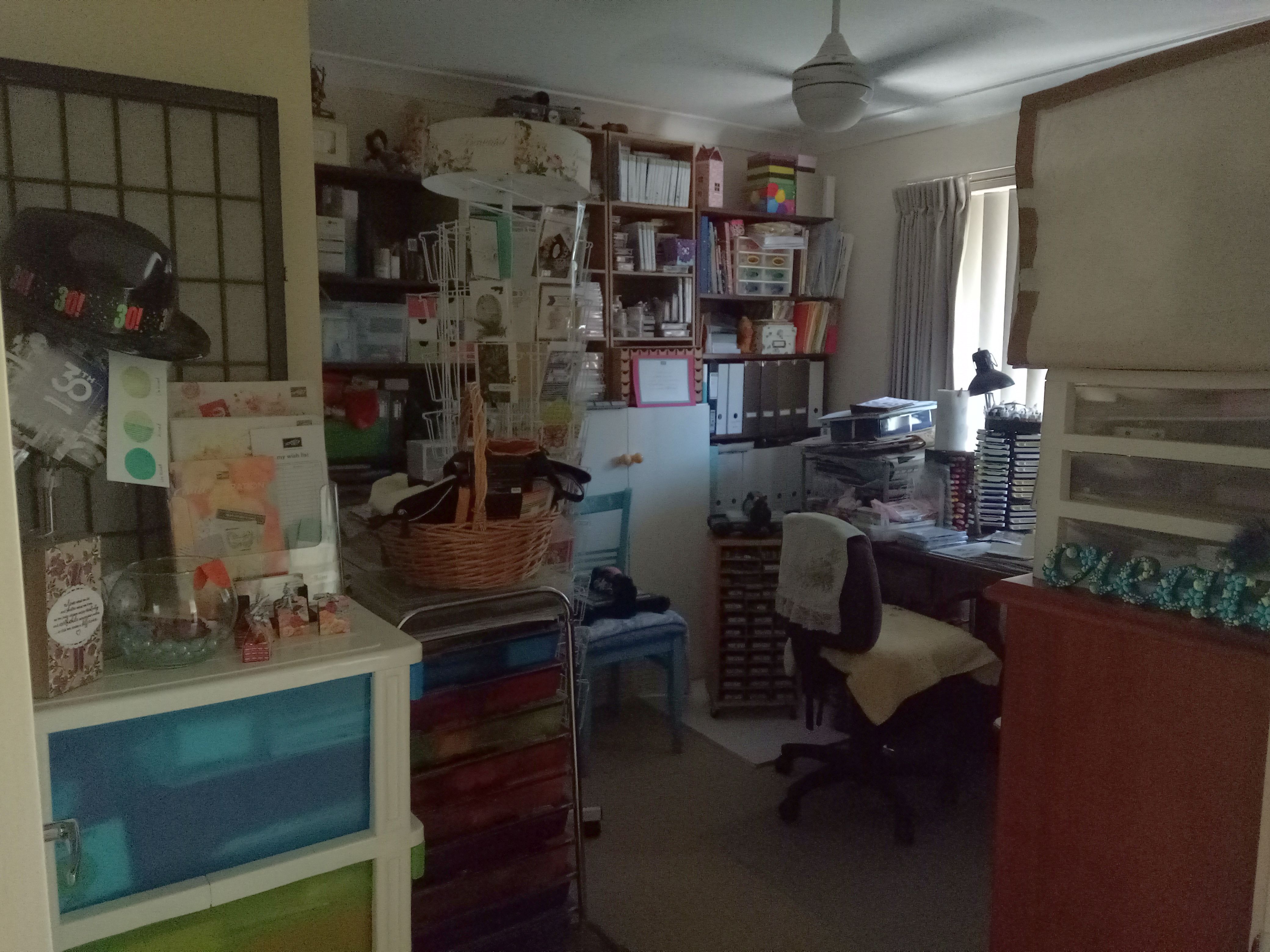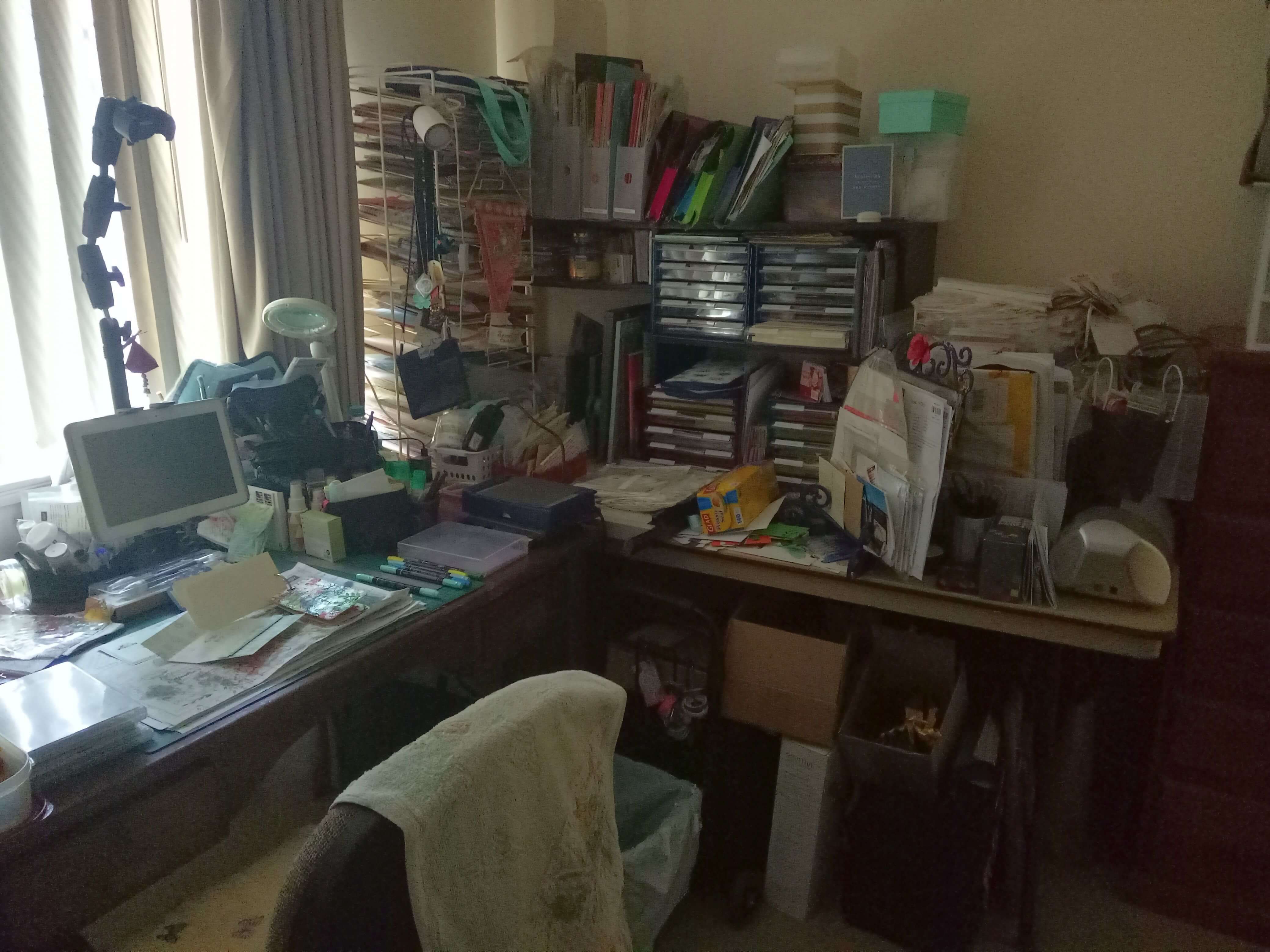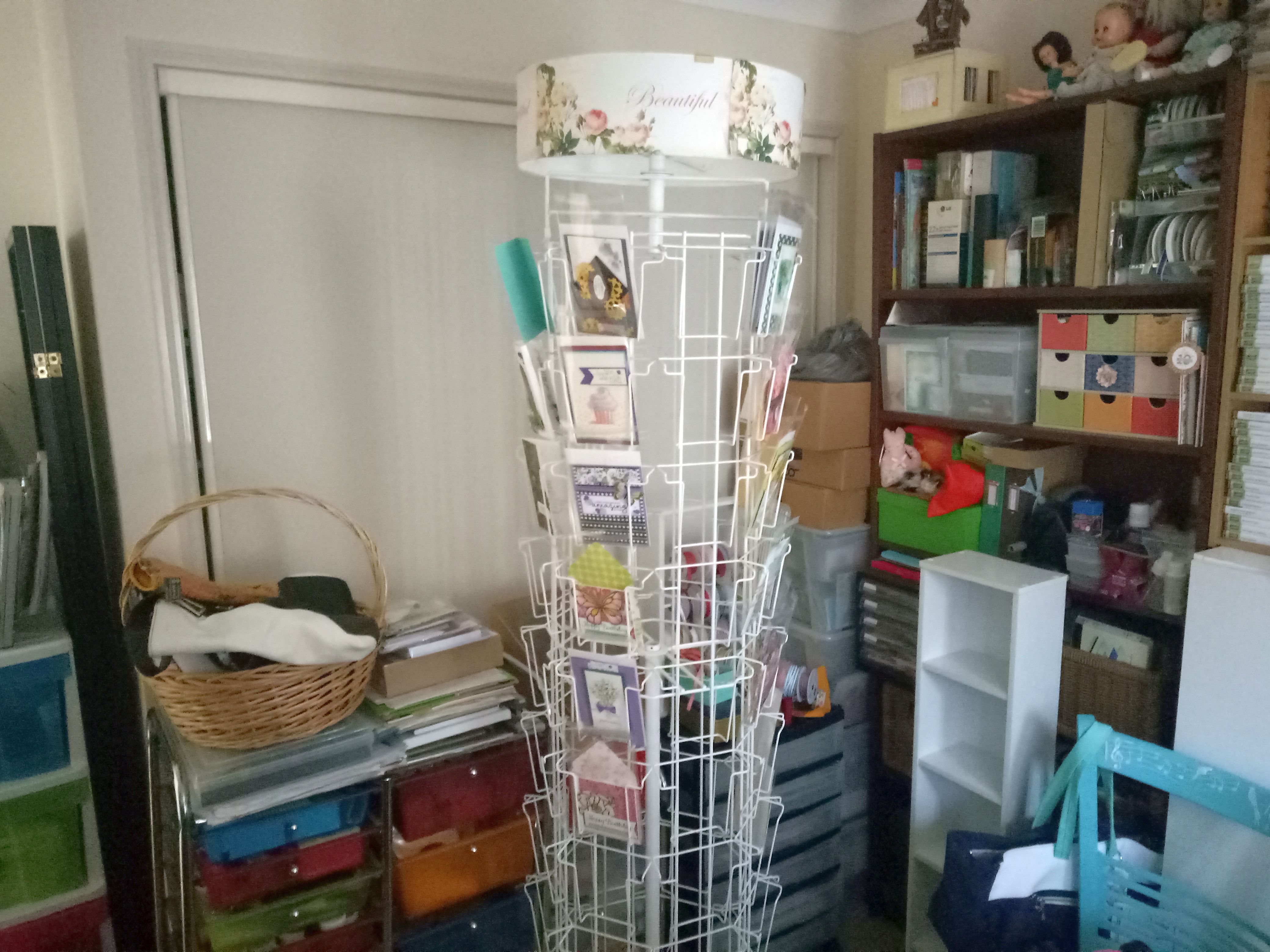 I just felt like my craft room wasn't working for me anymore. That's when I decided a craft room makeover was definitely needed.
It was a challenge I had trouble facing though.

What scared me about starting my craft room makeover?
I delayed making a decision to actually recreate my craft space for several reasons:
I'd have to pack things up and put my room out of action for awhile (Craft Withdrawal Symptoms!!)
I didn't know how much it was going to cost
I didn't know where to start
I was unwilling to do it alone as I thought my husband would not be in support of it
How about you? Do you have roadblocks stopping you from making your craft space better?
What made me start planning a remake

It was my friend Kim who encouraged me to start. She is a second hand furniture seller and she had already made over a chair to suit my tastes, and given it to me for my birthday. Isn't it pretty?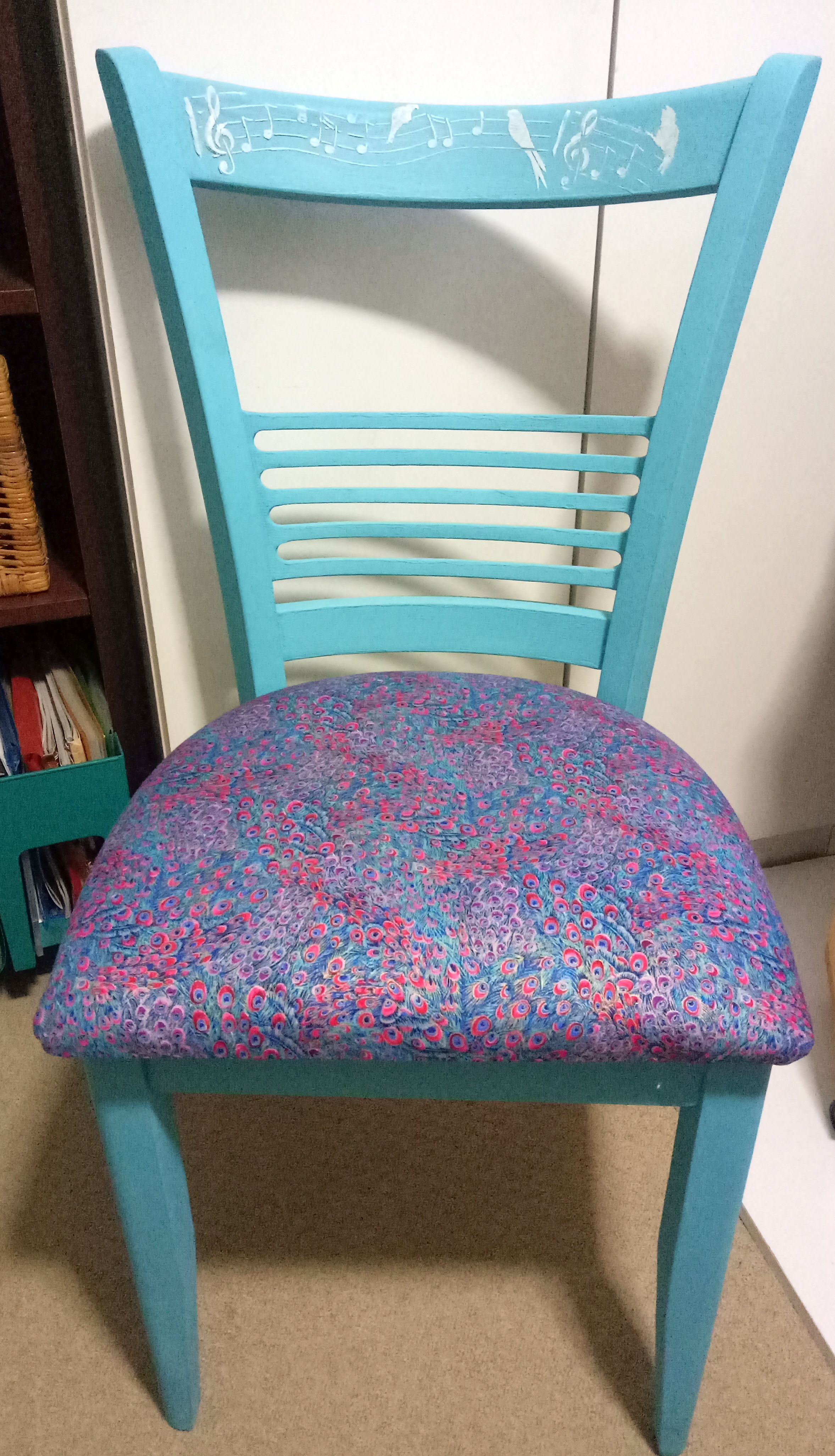 I really want this chair to be a feature of my craft room, not a piece that constantly gets moved so I can reach my supplies....
Kim also had plenty of ideas for how to reconfigure my craft room and get the most out of it. She could match her ideas to the furniture she had in her warehouse, too! And she mentioned it all to my dear husband, who happened to agree with her about my need to redo.
How amazing is that?
I had thought my husband would not support the idea of a craft room makeover. Did I ask him about it though? No. I just assumed he would not be on side. How wrong I was! Once Kim and I explained how things could work, he was very much on side! What a sweet man.
Then he found out he would have to restore the second hand furniture pieces I was going to buy. After a big breath, he agreed to do it for me. He has painting experience and a big shed, and had no current project, so it gave him something to look forward to keeping busy with. And he knew he could take as many breaks as he liked about doing the pieces up, AND that I would be there to help! Winning!
I tell you, he has made me so happy about this process.
As the furniture was second hand, my last objection about having to spend a lot of money was dis proved. Kim and I worked out my budget and amazingly, all the pieces I needed were affordable for me!
So off we went.

What we did next:
It took several trips to her shop and cups of coffee with Kim for me to make all the final choices of furniture pieces for my craft room makeover. I started an account with her and slowly paid off the pieces, bringing them home in a couple of lots so my husband would not get too overwhelmed at the size of the job. January was our acquisition month. This task wound up taking part of February too.
(Incidentally, along the way I also purchased more solid wooden pieces for our house to replace inexpensive and deteriorating furniture, and hubby is still on board! So the job has grown, but we are having fun slowly improving our whole space).
Where we are now:
Now that we have a plan, we're in the middle of restoring my craft room furniture. Here's hubby in his shed with all the pieces around him: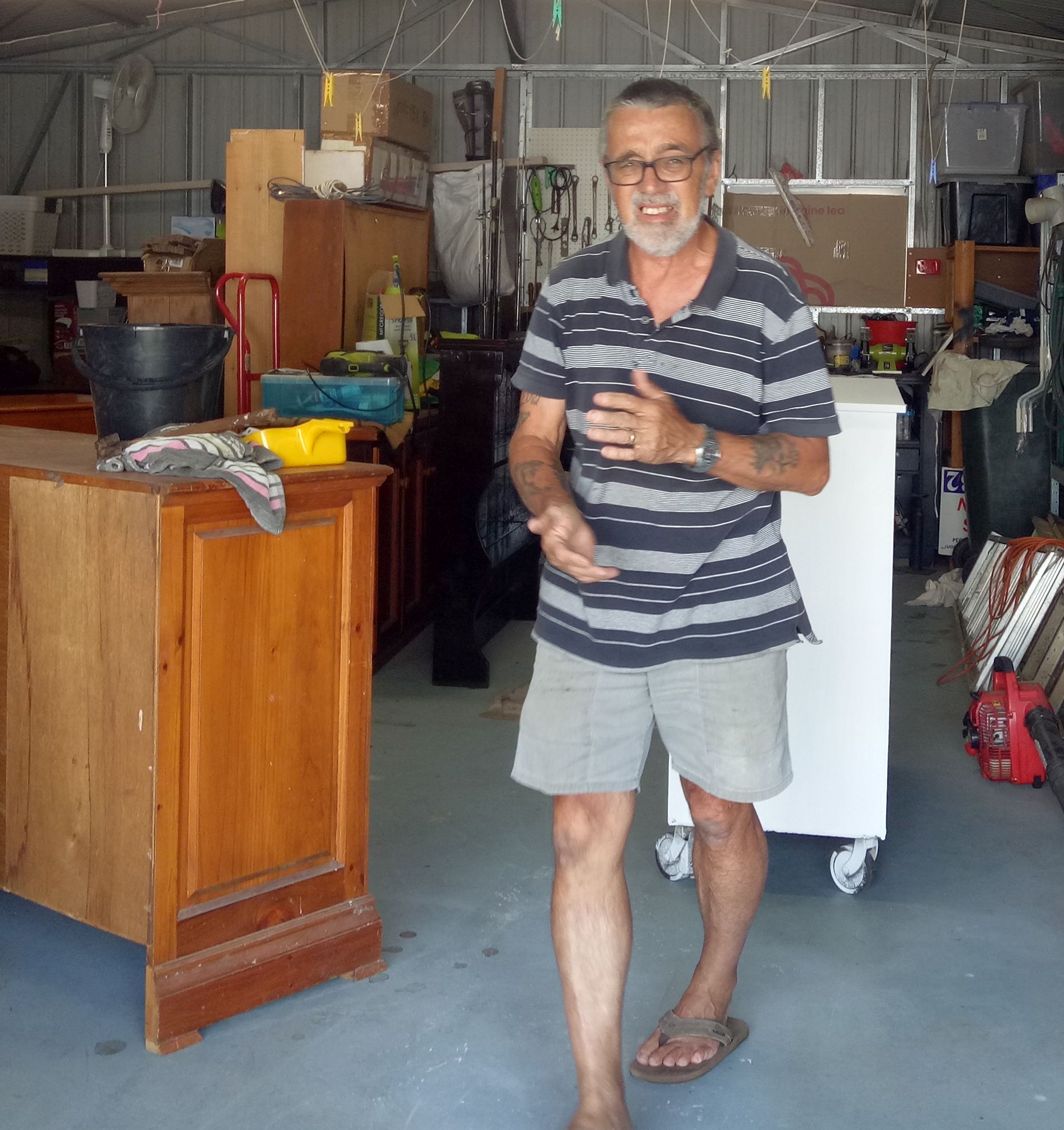 Here are some before pictures of some of the pieces we plan to use in the makeover: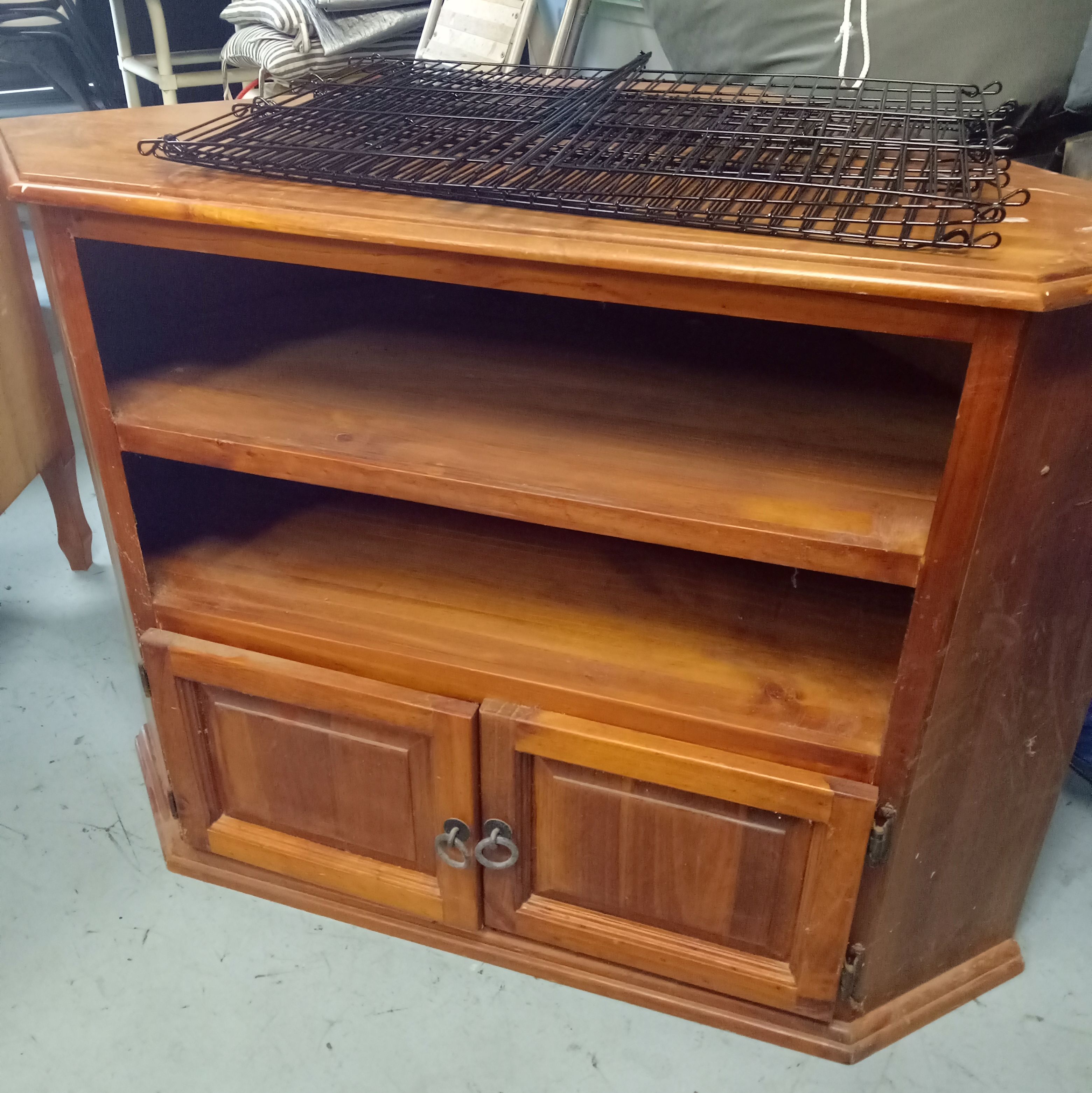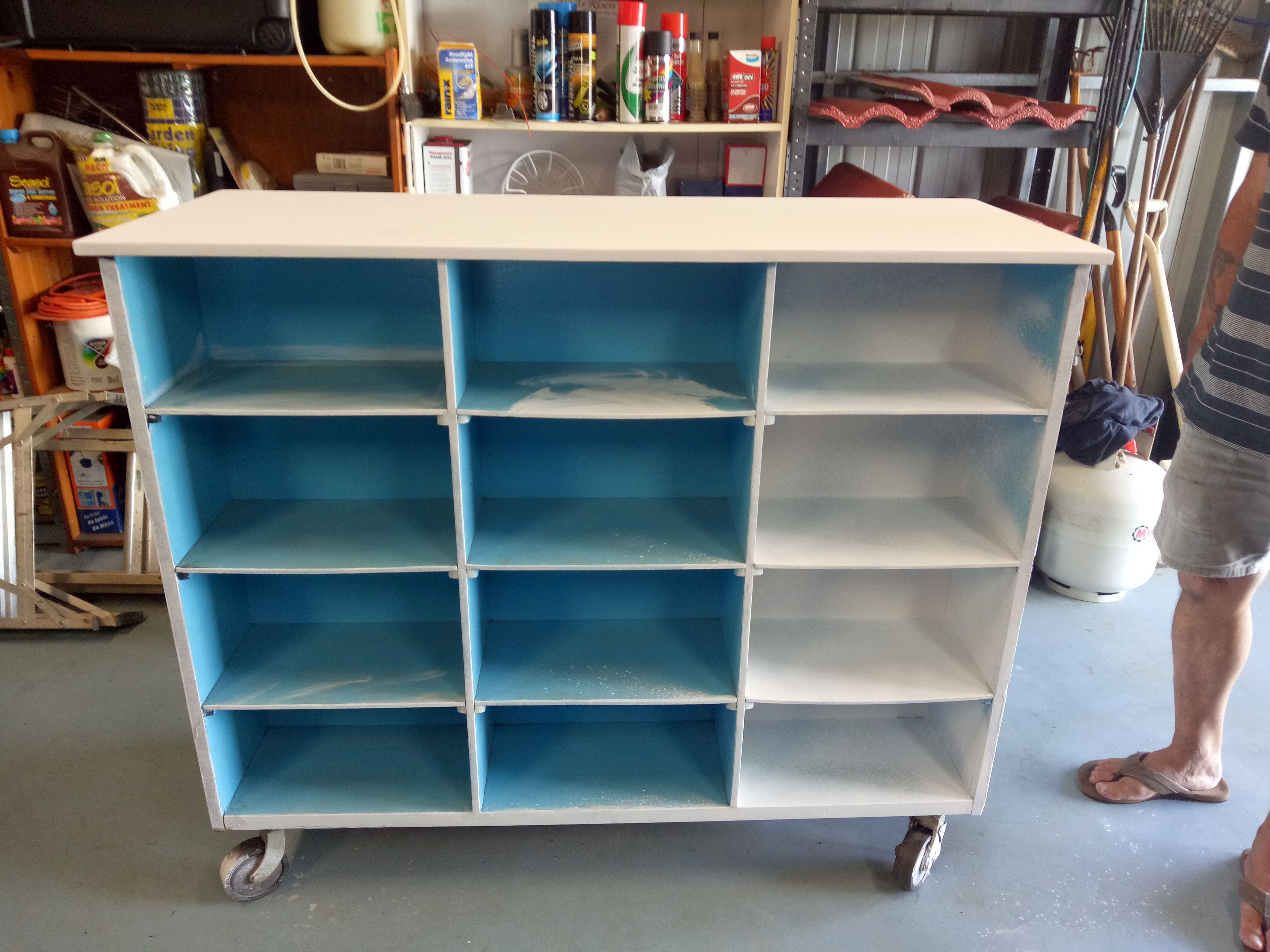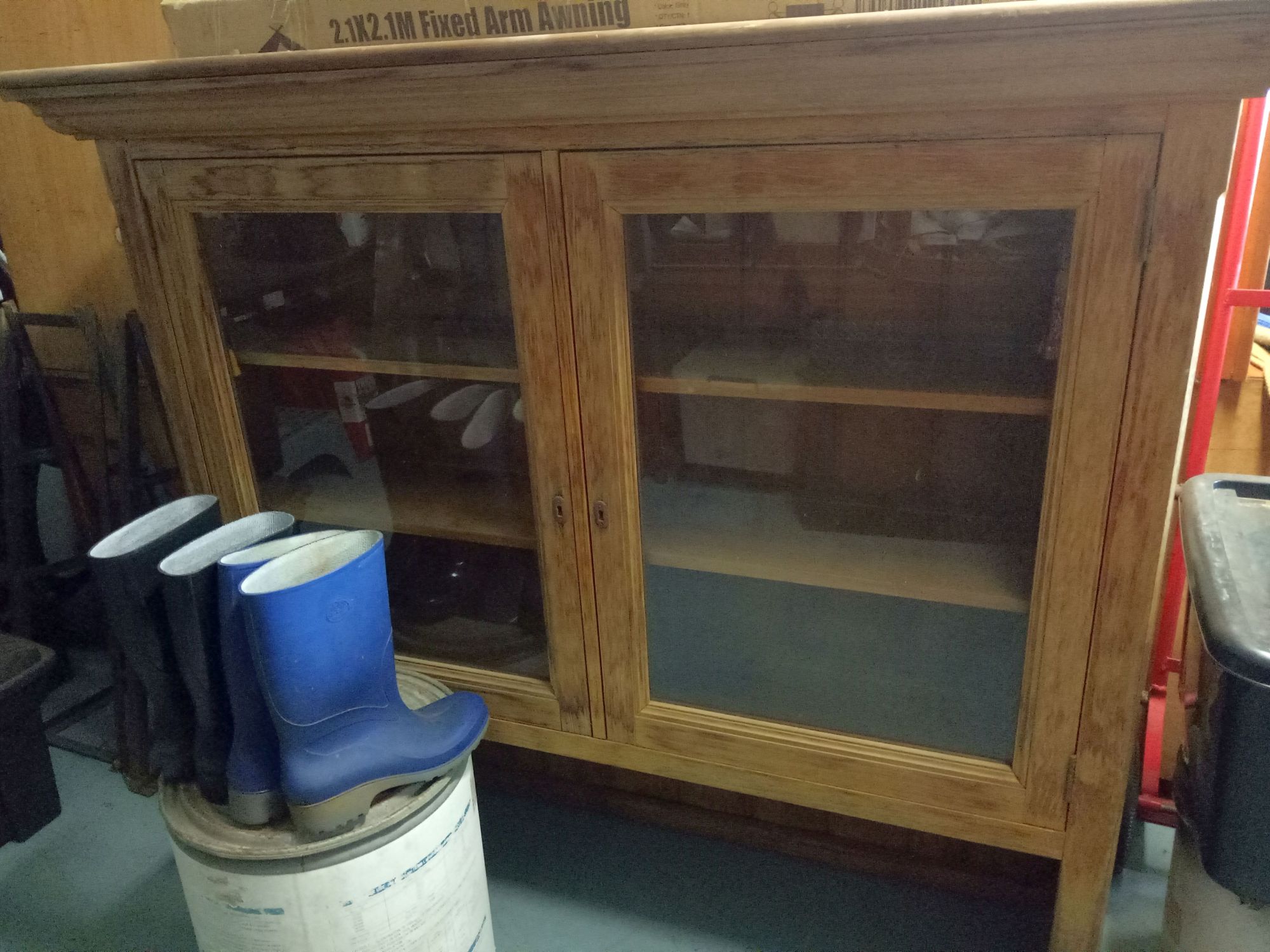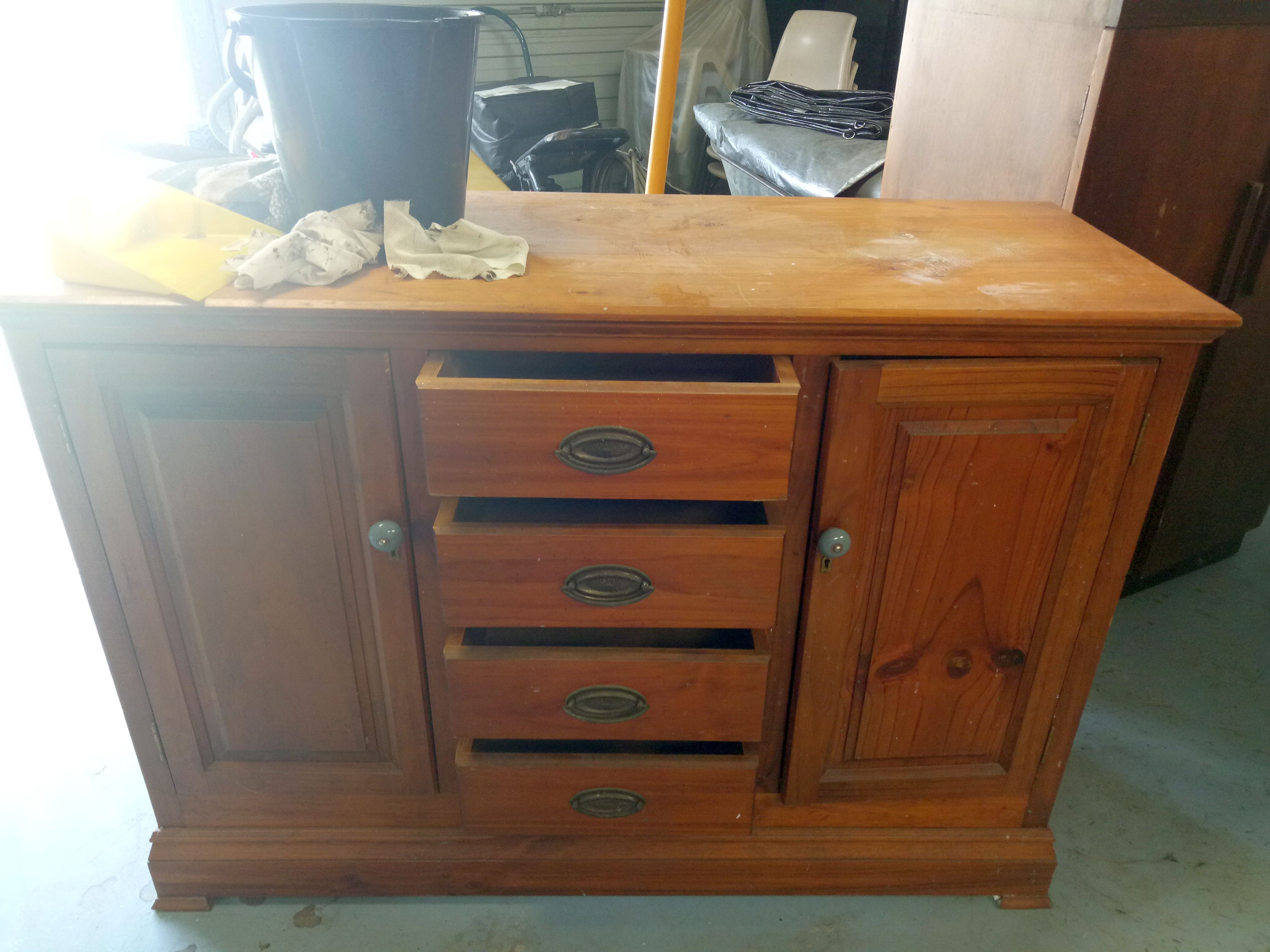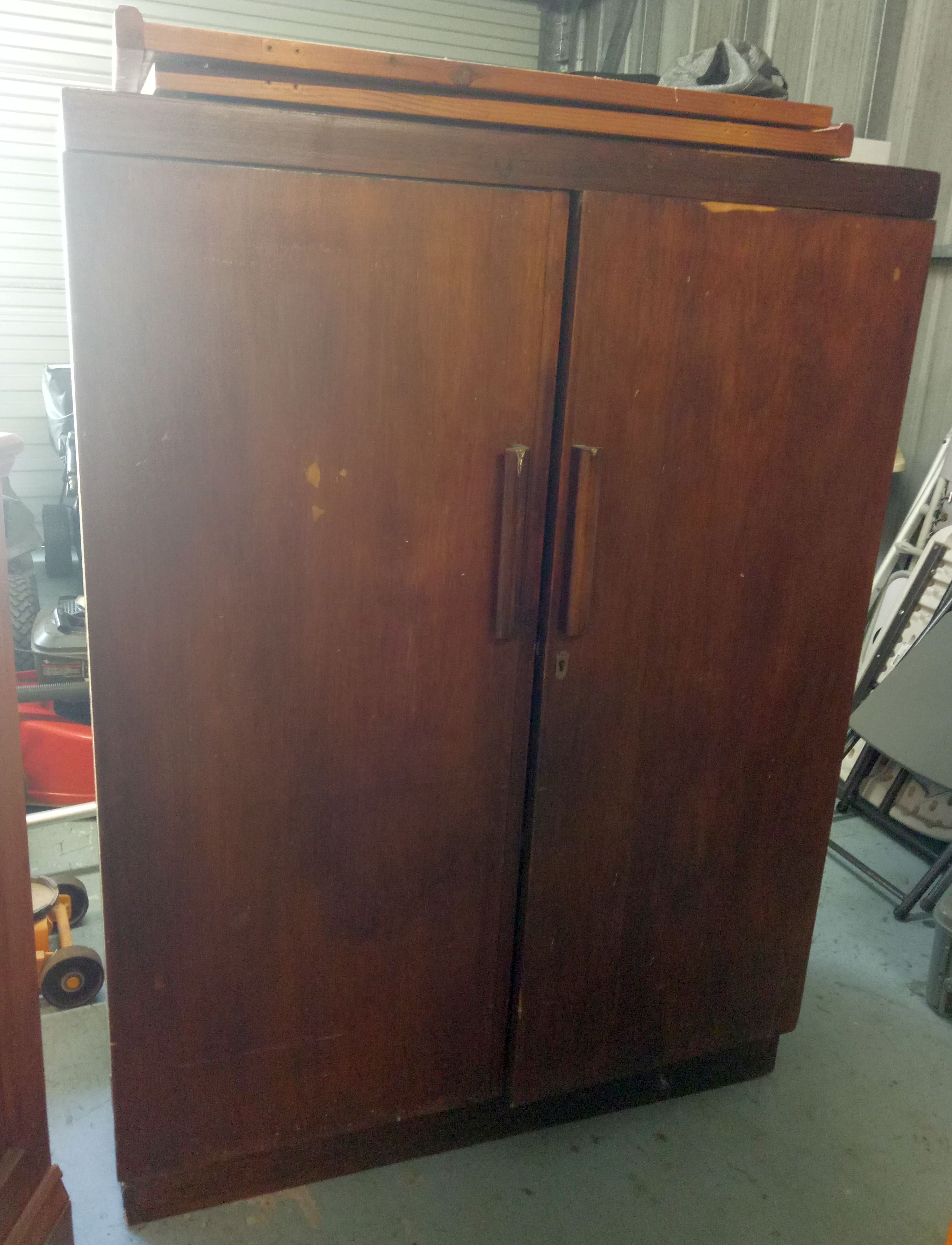 What's Next?
So as you can see, we are certainly making progress on my craft room makeover.
I am still crafting in my cluttered room at the moment, and preparing for classes in it, but I am also thinking of ways to pack it up and move the old out to make room for the new.
What a challenge.

More next month! Wish us luck!
My Creative Challenge to You:
If you have been thinking about starting a remake of your own craft space, whether that is a corner of a room or a huge purpose-built shed, I challenge you to take that first step in planning its changeover.
It can take teamwork and creative thinking to achieve a revamp of your craft space. If you need help, I challenge you to reach out and ask for it. Think on these things:
If you have a creative friend who just remodeled their house, ask them for help
Ask your partner or spouse for help. Don't be like me and assume they will not be interested in your craft room makeover. Sometimes you get nice surprises when you ask.
Ask your crafty friends for ideas and suggestions to solve crafty storage problems you may have
Measure up your space and start playing with ideas to make things more convenient and functional, and even more pretty

And if you do re-organise or redo your craft room, please do tell me about it!
Submit Your Challenge Entry Here
Please do show me your entry for the Challenges, with a picture or two or three, and a few words about how you made your creations.
What Other Visitors Have Said
Click below to see contributions from other visitors to this page...

Colleen's Craft Room Not rated yet
Colleen sent me photos of her own craft room showing it when it was nice and tidy and also when it was in use. It's a real inspiration to see your …
Moving on to Part Two!
Want to see what we did next? You can now see Part 2 Part 3 and Part 4.

---
Re-creating My Craft Room

---