Easter Greeting Card
Make an Easter Greeting Card with a playful or a Christian focus
"For God so loved the world, that He gave His only begotten Son, that whosoever believeth in Him should not perish, but have everlasting life"
~John 3:16KJV
Making an Easter greeting card that reflects Christian belief can be a challenge at times. So many cards have cute little bunnies and eggs on them, which doesn't really focus us on the true meaning of Easter for me.
There are cards made with crosses and sometimes empty tombs, which can be very meaningful. I do love to focus on the everlasting life given to us by the Lord with His unselfish and loving sacrifice.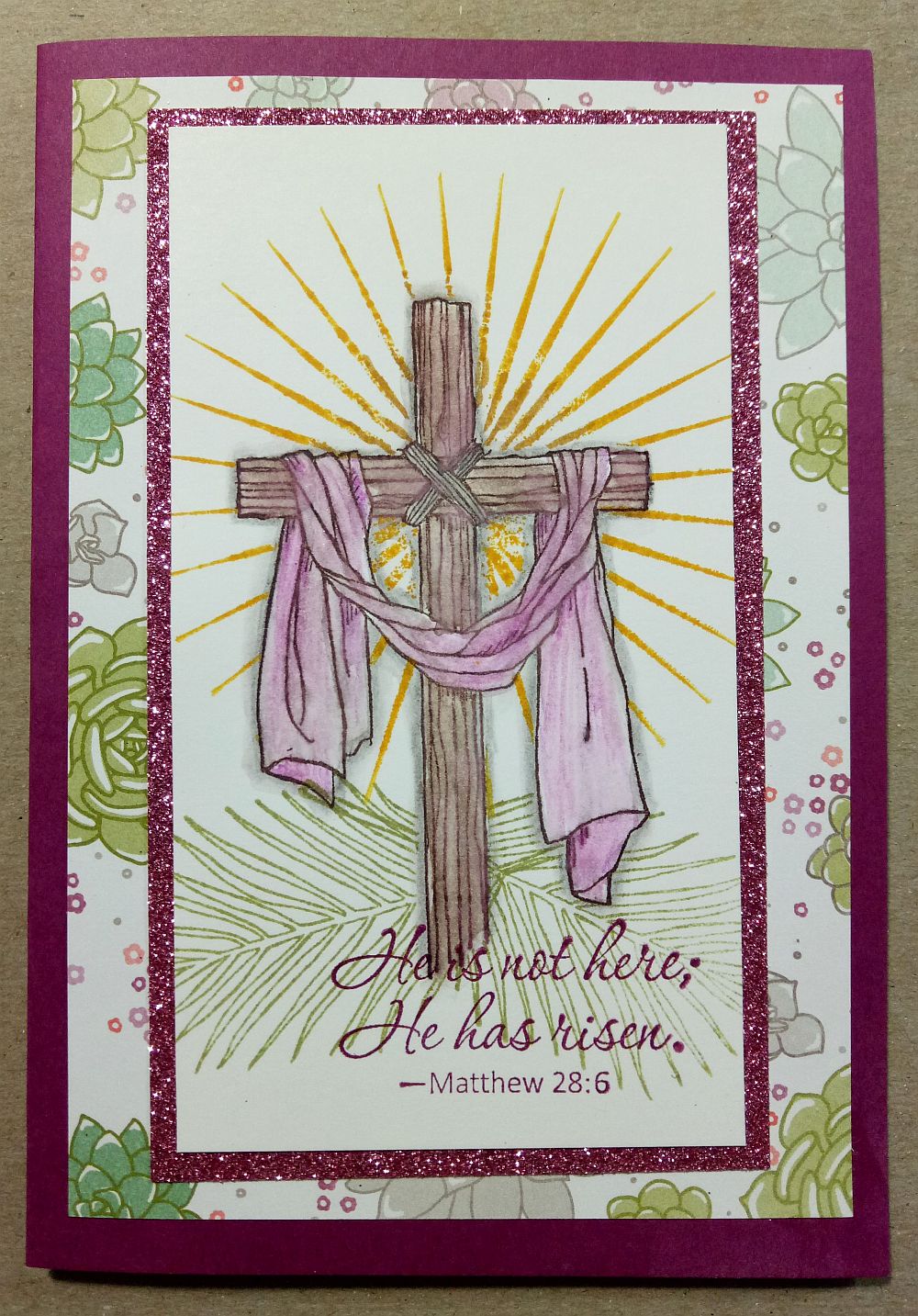 ---
I made the card pictured above with the beautiful Easter Message stamp set released during the 2017 Sale-A-Bration promotion by Stampin' Up! I masked off the cross after stamping and water colouring it with the water colour pencils (also from Stampin' Up!) and stamping the palm fronds and sun rays behind it. The sun rays came from the Kinda Eclectic stamp set. I loved the Sweet Sugarplum glitter paper released during Sale-A-Bration and used that to mount my main image on. The designer series paper is from the Succulent Garden pack. A few touches of clear Wink of Stella finished my image off. Love it.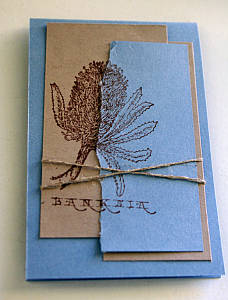 I made the above Easter card with a rubber stamp of a Banksia image (Stampin' Up!'s Blooms Away, now retired). The native plant represented new life for me. I loved the images included in the Ideas Book and Catalogue that showed a two toned card front divided by a torn edge. The colours used were attractive too, so I used Bashful Blue (NLA) and Crumb Cake cardstock to make my little cards. They went together quite quickly.You could use this layout with another floral (or really any other line image) stamp set and cardstock colours of your choice.

Here's how:
First stamp whole Banksia images on Crumb Cake cardstock with Chocolate Chip ink and crop them to suit
Next stamp Banksia images on Bashful Blue cardstock and carefully tear them in half lengthwise. You can use both sides of the image on your cards, so don't discard any. This makes the cards quite economical to make, too
Now back your half images with Crumb Cake cardstock. I liked the effect of making the half image a little longer layer than the whole images so it added some extra visual interest to my card but you can make yours line up if you prefer
Match up the half image so it overlaps the whole image exactly. I matched the 'banksia' word part up and this made it easier. Adhere in place with double sided tape
Now adhere a length of criss-crossed linen thread around the image where it pleases you, and mount the whole piece to your card base. You're all done!
Because this card was so quick and easy to make, I made several. I used a verse inside that spoke of the eternal life offered by Christ's sacrifice. This card also makes a nice gift tag and of course you can use it for other occasions as well.
I hope this Easter greeting card project inspires you to make some too.
If you want to know about the true meaning of Easter, I found some wonderful news for you.

Think outside the box with this beautiful holiday. Here I made some cards for family using the gorgeous Bloomin' Heart Thinlit Dies and Love Blossoms Designer Series Paper Stack (designer series paper NLA). I figured Easter is a season that is all about the love of Christ, so why not send some love to those you care most for?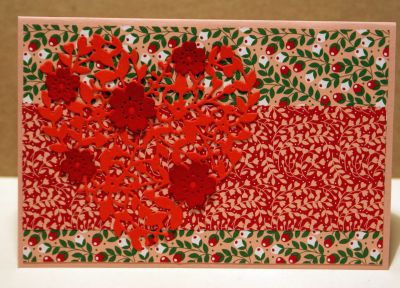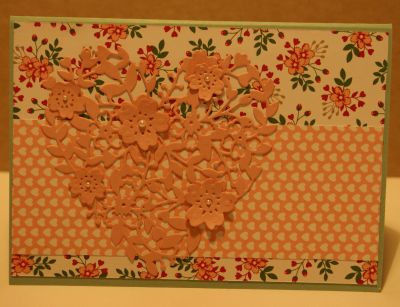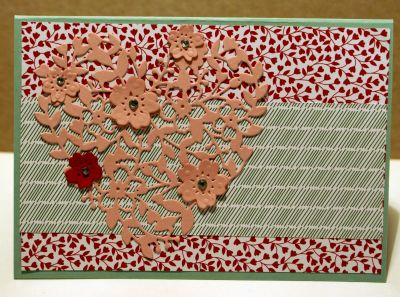 Punch Art Easter Greeting Card
Of course, you can also have some fun with punches and bunnies this Easter. I made a punch art bunny card using one of the many designs out there on the 'Net for inspiration. I got my punches from Stampin' Up! of course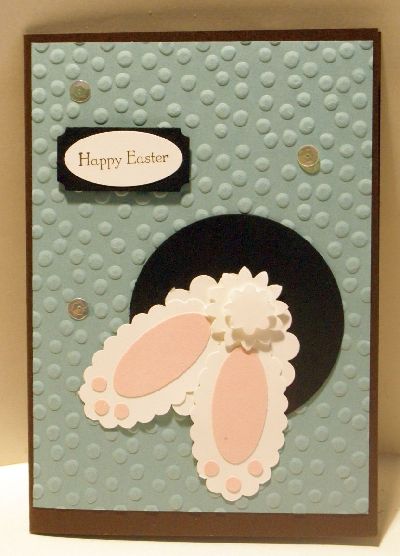 I made these bunny cards, modifying them as I didn't have the stamp set or all the thinlits she used, by following instructions on the Qbee's quest blog. You can often modify a papercraft idea to suit the supplies you have, right? I drew their faces with Stampin' Write! markers and white gel pen, then added sparkle to their noses and ears and the outside of the one heart held by the middle bunny with my clear Wink of Stella pen:

If you are looking for something to put little treats in, here's a You're So Sweet bag with an Easter theme: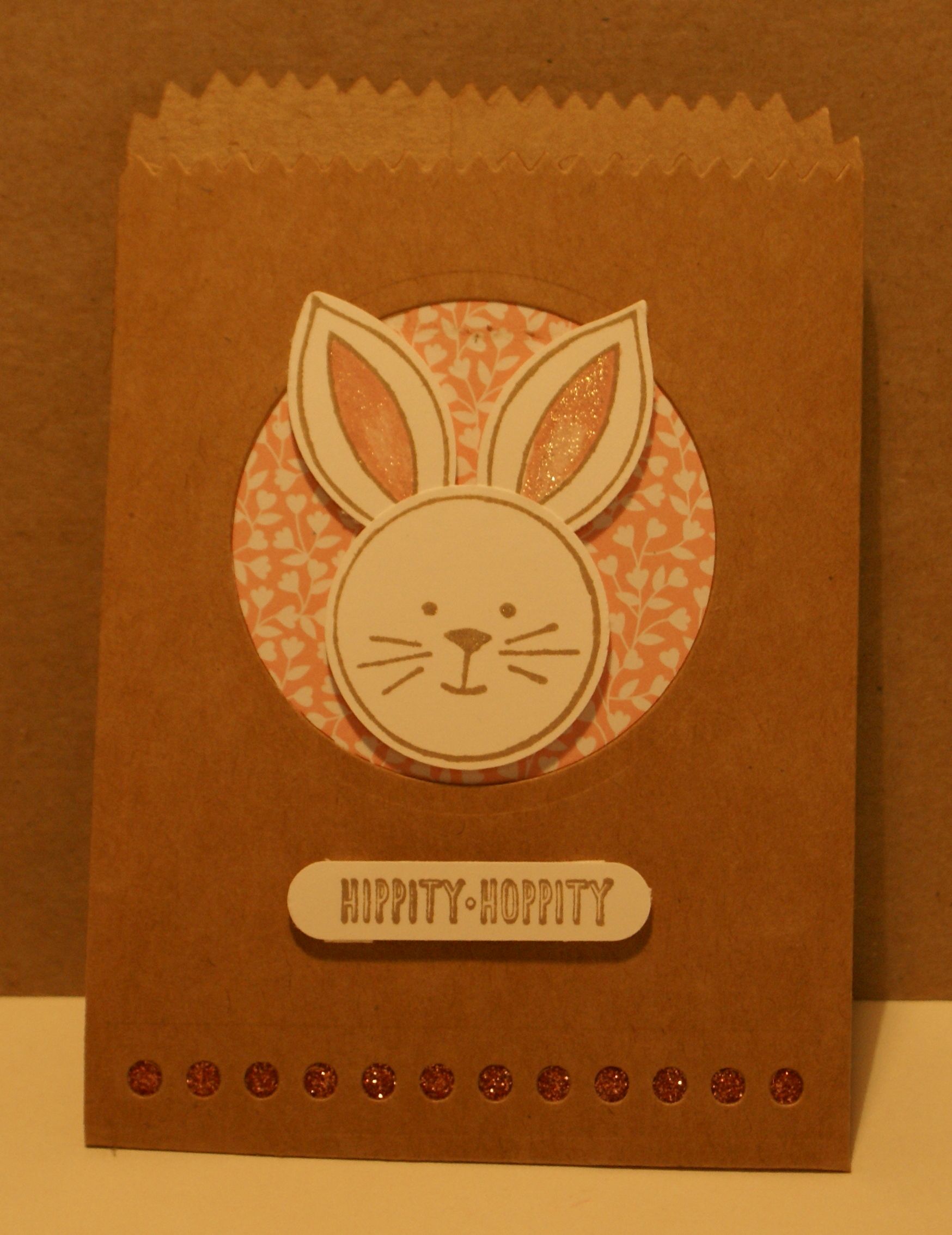 I also love the little Honeycomb Happiness stamp set (NLA) Here I used a different fold to make my greeting card with the little chick, and used my fringing scissors to make the grass: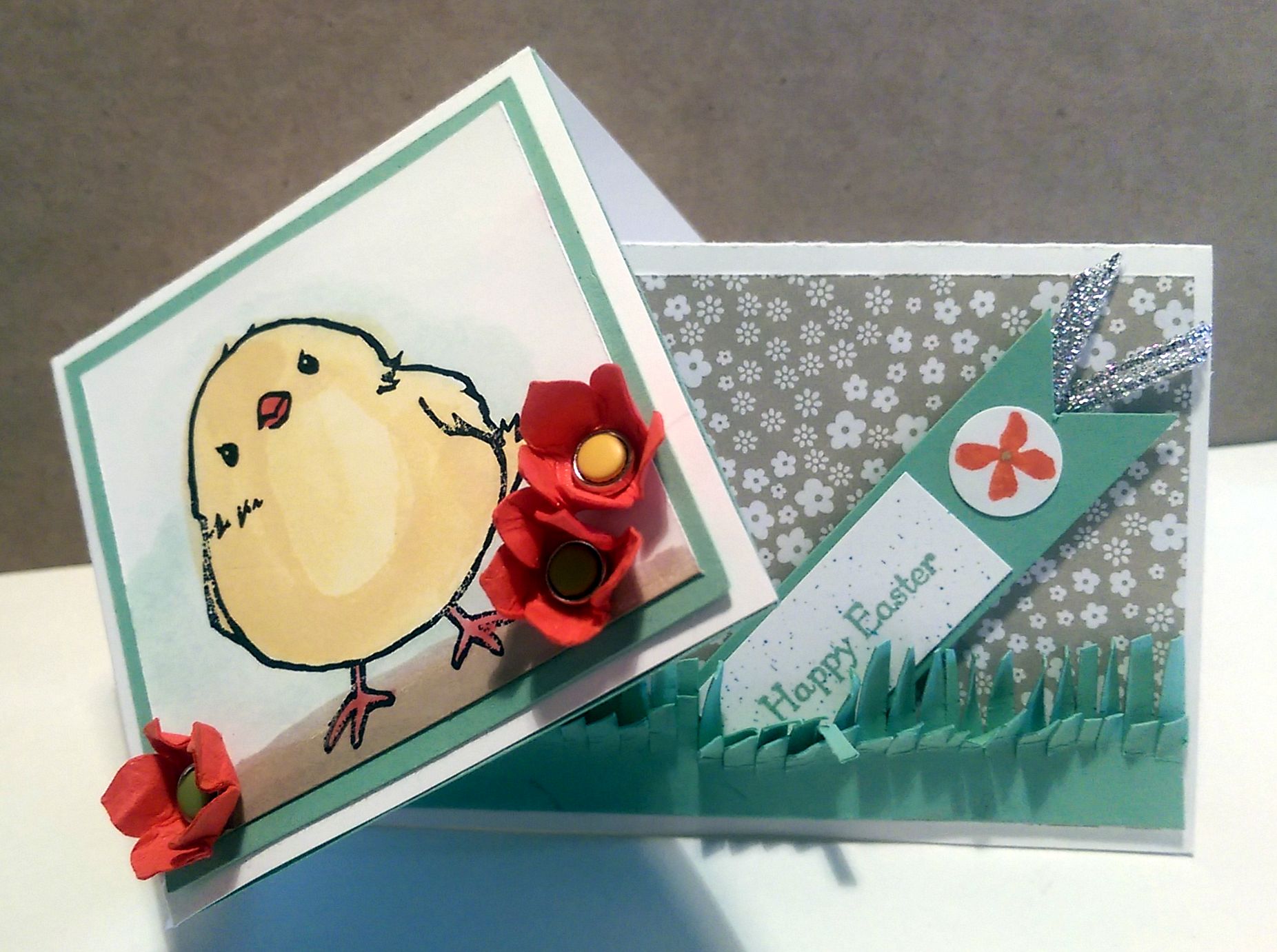 If you liked these projects, you may also like the following:
---
Return from Easter Greeting Card to Special Occasion Cards | Return to PaperCraftCentral Home Page
---