Welcome to Paper Twists Issue 22

It's Almost Easter!
Welcome to Paper Twists Issue 22 with an Easter theme.
I hope you enjoyed some fun on St Patrick's Day and had time to make a few folded paper shamrocks. For another few days, there is time to make some, but before too long I am supposing you will want to make some Easter projects, right?
What's your favourite crafty item to make for Easter?

Easter Cards
I love to make  little baskets for children, but I also love to make cards with a spiritual meaning.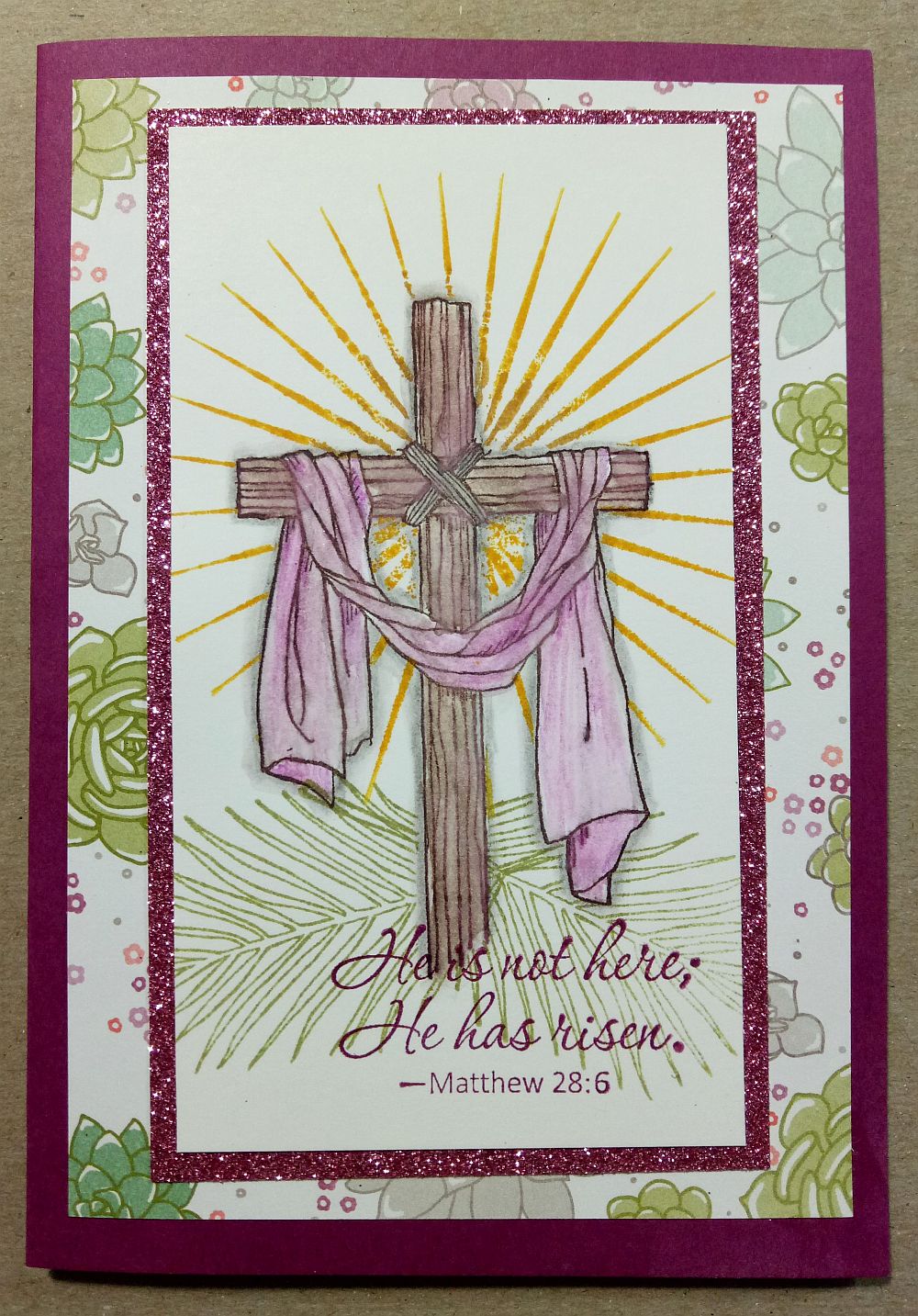 This year I made a card using my new Brushos. Now THAT was fun! I combined this technique with some stamping too.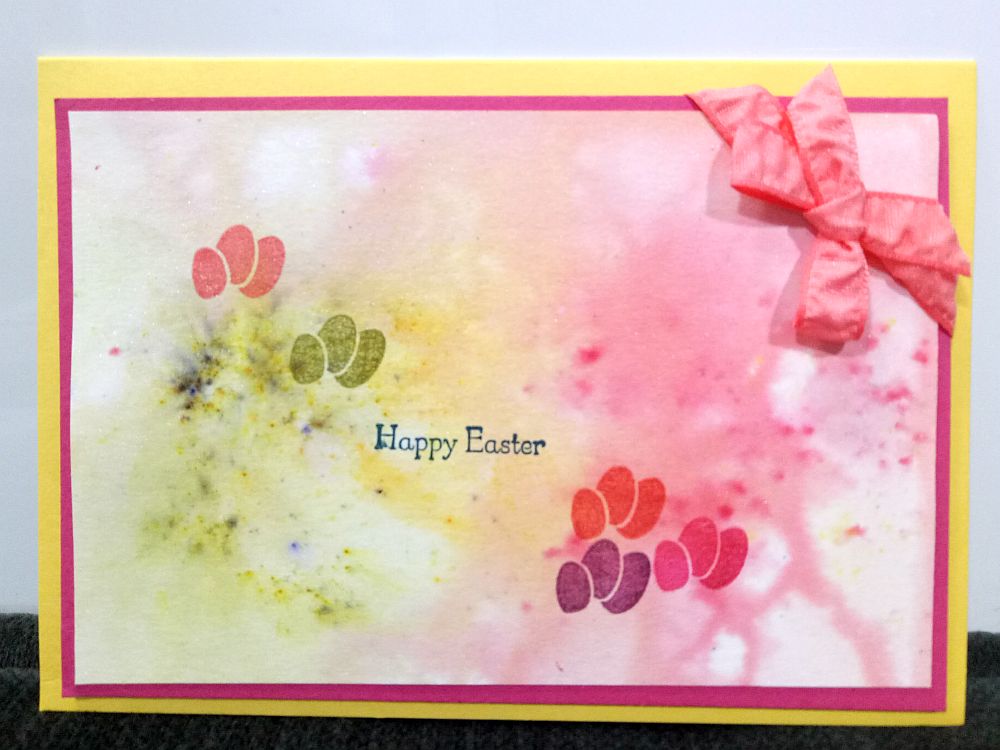 Then there are the  cute cards. I made these with my paper punches and embossing folders. I've seen this idea used on cupcakes as well.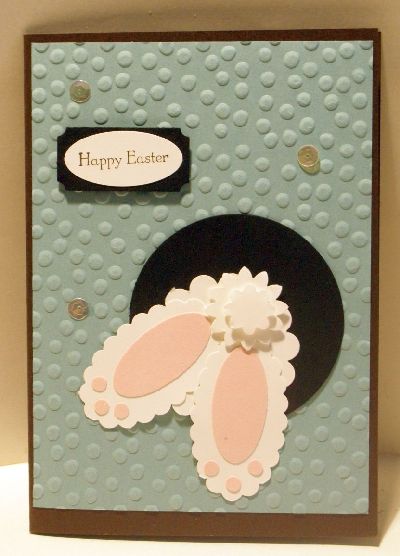 Easter Ornaments
Another idea is to make 3-d Easter Egg ornaments with folded oval shapes cut from scrapbook paper. I think they look lovely especially as I used some paper with metallic accents. You can see them for more than hanging ornaments. Follow the link to see how to make them and other ideas for using them this Easter.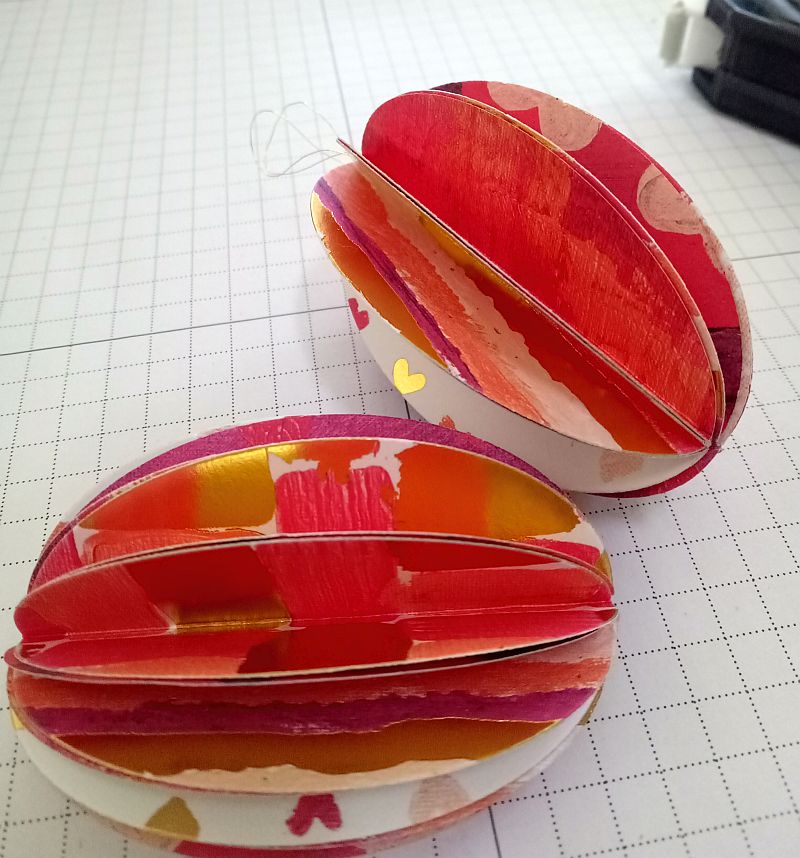 Easter Scrapbooks and a small Challenge:
If you love to scrapbook special events, don't forget to create an Easter layout. You could have it all ready before Easter, then print and crop your photos to add to your page. It isn't always necessary to scrap AFTER you have photos printed, is it? I decorated a whole album for the month of December once, without printing the photos till January.


As a challenge, try a double layout for Easter this year. I would love to see what you make. I did not take a photo of this entire two page spread, but I have pictures of each side: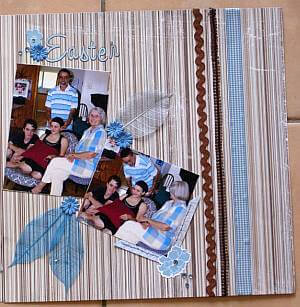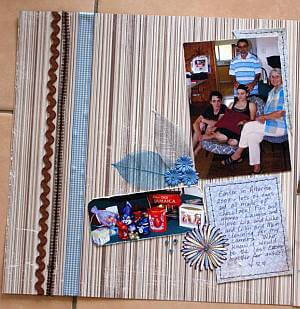 You can show me your double spread layouts on the Themed scrapbook page.
I hope you enjoyed Paper Twists Issue 22



If you live in Australia, remember you can purchase your papercraft supplies from my SusanSalutations shop.

If you live in Stampin' Up! countries elsewhere in the world (Germany, England, Japan, New Zealand, Canada, USA, France, Holland) be sure to search for a Demonstrator in your area and s/he will be delighted to help you with supplies and projects.

Until next month. Happy paper crafting from all of us at PaperCraftCentral!

PaperCraftCentral Susan
Written and Created by PaperCraftCentral Susan

---
Return from Paper Twists Issue 22 to PaperCraftCentral Home Page

---
Your first paragraph ...