Photo Album for Baby
Written and Created by PaperCraftCentral Susan

Make a photo album for baby using some of these ideas.
"Aside from new babies, new mothers must be the most beautiful creatures on earth."
~Terri Guillemets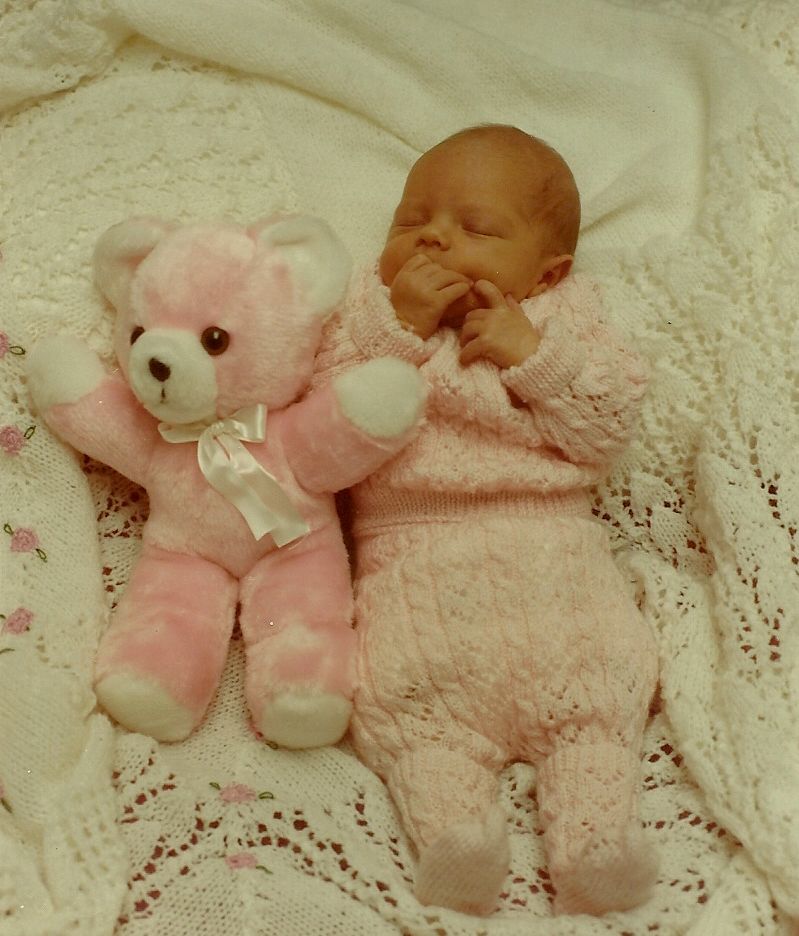 ---
Your photo album for baby will be very special and precious as it will be about your own little baby. You will probably find all kinds of reasons to take pictures of your child once s/he arrives, but these ideas may help you get started.There is even a quick solution mentioned below, for time poor new parents and grandparents. Scroll down to see.

How to Make a Photo Album for Baby

Here are some things to consider when making your scrapbook for a new little one:

1. What kind of things do you put in your baby's scrapbook? I would put in 'pre' birth photos and pages - pictures of your ultrasound, of you pregnant (I didn't remember to take a picture of myself when I was pregnant and always regretted it), 'glamour' photos of you and baby's Dad looking happy, and scrap about how excited/happy you are that the baby is coming. Talk about different names you are considering and their meaning. Take photos of the room you have prepared that is waiting for your baby and make pages about the nursery.
Some people have photos taken of the birth itself and include them in their photo album for baby.
Once baby is born, have a friend take pictures of you both in hospital or at the birthing suite or home birth site together. The expressions on your faces will never be quite the same again, so capture them. Maybe take a photo of your Doctor or favourite nurse/midwife, if you can catch them! Take photos of whoever supported you throughout the birth.
Keep memorabilia to scrap, for example a copy of baby's birth notice, the name card on the crib in the hospital (if you stay there), the tiny wrist band your child may have worn in the hospital, growth charts, bits of ribbon from gifts, buttons from those first outfits, even scrap the first bib s/he ever wears once s/he is completely done with it!
Keep cards and notes you receive from friends and family. Press some of the flowers from your bouquets and keep them in your photo album for baby.
2. What kind of pictures should I take of my baby?
Take pictures of your infant the moment you can. You may want to unwrap him/her and count all his/her fingers and toes so that would be an adorable picture. Take a photo of your child next to a small toy that you can use in subsequent photos to show how s/he is growing. I took pictures every week and chose the best of them to put in my baby's scrapbook. Nearly all of them have the same little toy in them somewhere and it is so cute to look back and see how fast she grew.
Take photos of the first time s/he meets his/her grandparents, aunts, uncles and your best friends. Take one of you and your mother and grandmother holding her, or of the father and his Dad holding your son.
Take pictures of 'firsts' - first bath, first smiles, first time s/he sits up by him/herself, first day s/he crawls and walks.
Catch your baby in moments of beauty and peace as well as when s/he is crying or laughing. Catch your child in all of his/her moods.
3. Are there any baby items I should save to put in the scrapbook?
You can keep things such as a lock of your child's hair, the first little socks/booties s/he wears, his/her first comb and so on. Anything small and flattish can be used in a scrapbook.
4. I was thinking about making a cute little box and saving a few things that s/he grows out of. What should I put in it?
I kept a small box of the clothes I thought were absolutely adorable on my child, her first shoes, pretty little dresses given to her by special people, and a couple of her first toys. I also kept her medical record book.
5. Any other baby scrapbook ideas?
You can make scrapbooks in the shape you want them. You can make small ones for your handbag, display ones with special photos in a chipboard album, use a magnetic board to display your latest album page before placing it in an album, make a couple of little digital albums with an online program and use them as gifts. Remember you can order as many copies of a digital album as you like for sharing purposes and this can be a very special way to gift family and friends with minimal effort when you are busy raising your child.
Time Saving Tip: Pocket style albums like Stampin' Up!'s Project Life range could be the perfect solution for busy mothers and fathers who want to capture the memories without spending too much time on the scrapbooking part. Check them out at the SusanSalutations store.

Just enjoy the fun of getting to know your new daughter or son and keep your camera handy. Make sure someone takes pictures of you, too, as you become a new mother. What an amazing thing it is to become a mother. There will be loads of lovely opportunities to photograph I am sure :)
And you will wind up with a wonderful, personal photo album for baby unlike anyone else's in the world.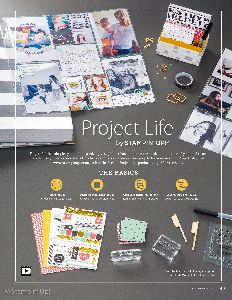 ---
Return from Photo Album for Baby to Scrapbooking | Return to PaperCraftCentral Home page
---