Gift Bag Punch Board

The Gift Bag Punch Board makes customising your gift wrapping so easy! You can learn how to use it by watching the video below. I love to use it when I want to make a present really special for a friend or family member. You can use the colour and stamps you want, the embellishments are yours to choose, and you can put any greeting you like with your personalised present!
Also, think of the money you will save by being able to make your own! Some of the ones you buy are quite expensive.  I never have to go out shopping for ways to make my presents pretty. I can just sit down in my craft room and make my own.

How to Use the Gift Bag Punch Board

This video from Stampin' Up! shows how to get great use out of your new papercraft tool. It really is an easy papercraft tool to use.
Scroll down further to see some examples of bags my friends and I have made with this tool.

You can use them for birthdays, bon voyage, welcome presents, all sorts of occasions. It really is fun to make tiny little things like these: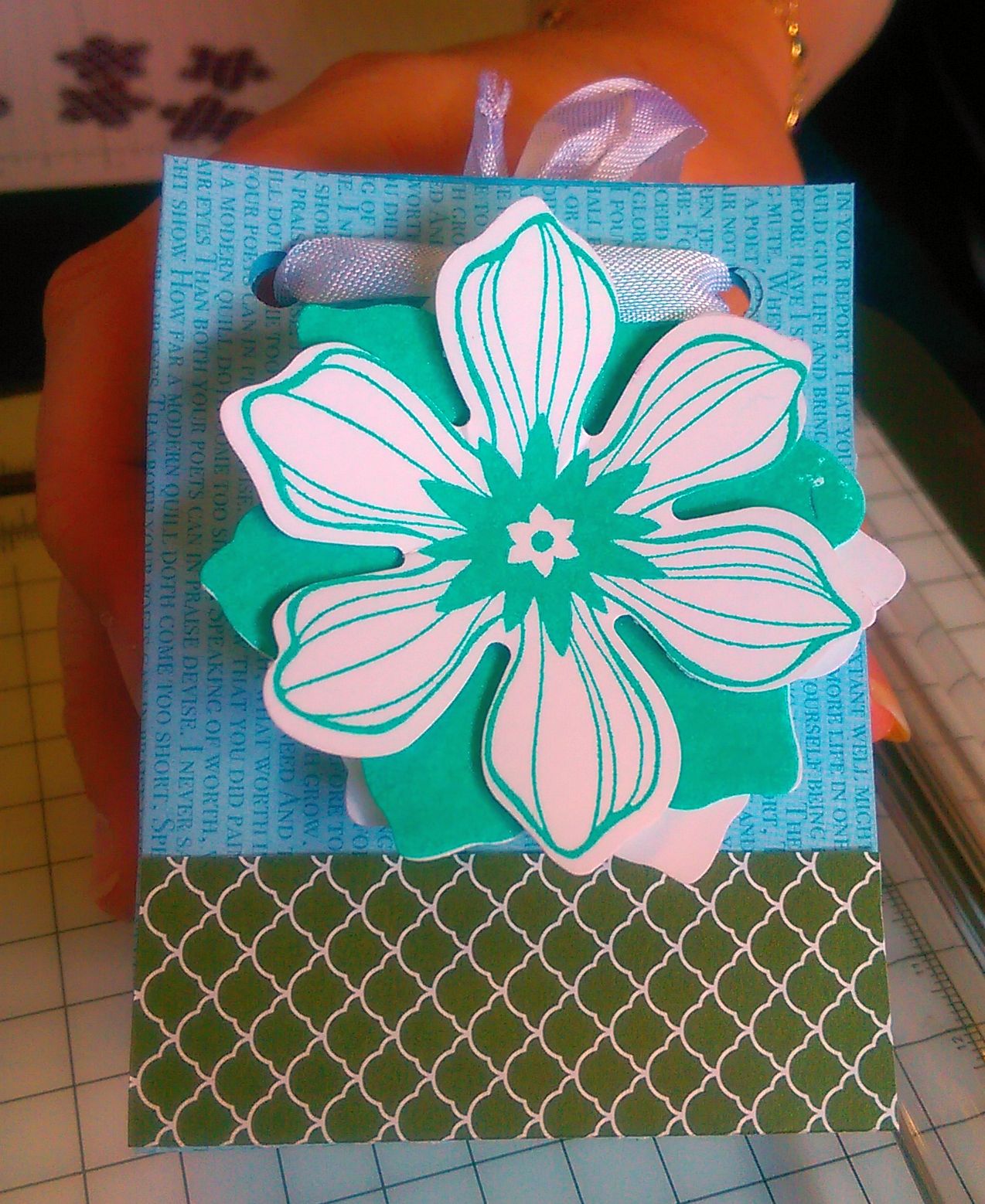 Or to make really tall ones like this one (imagine incense sticks housed in a little wrapper like this!):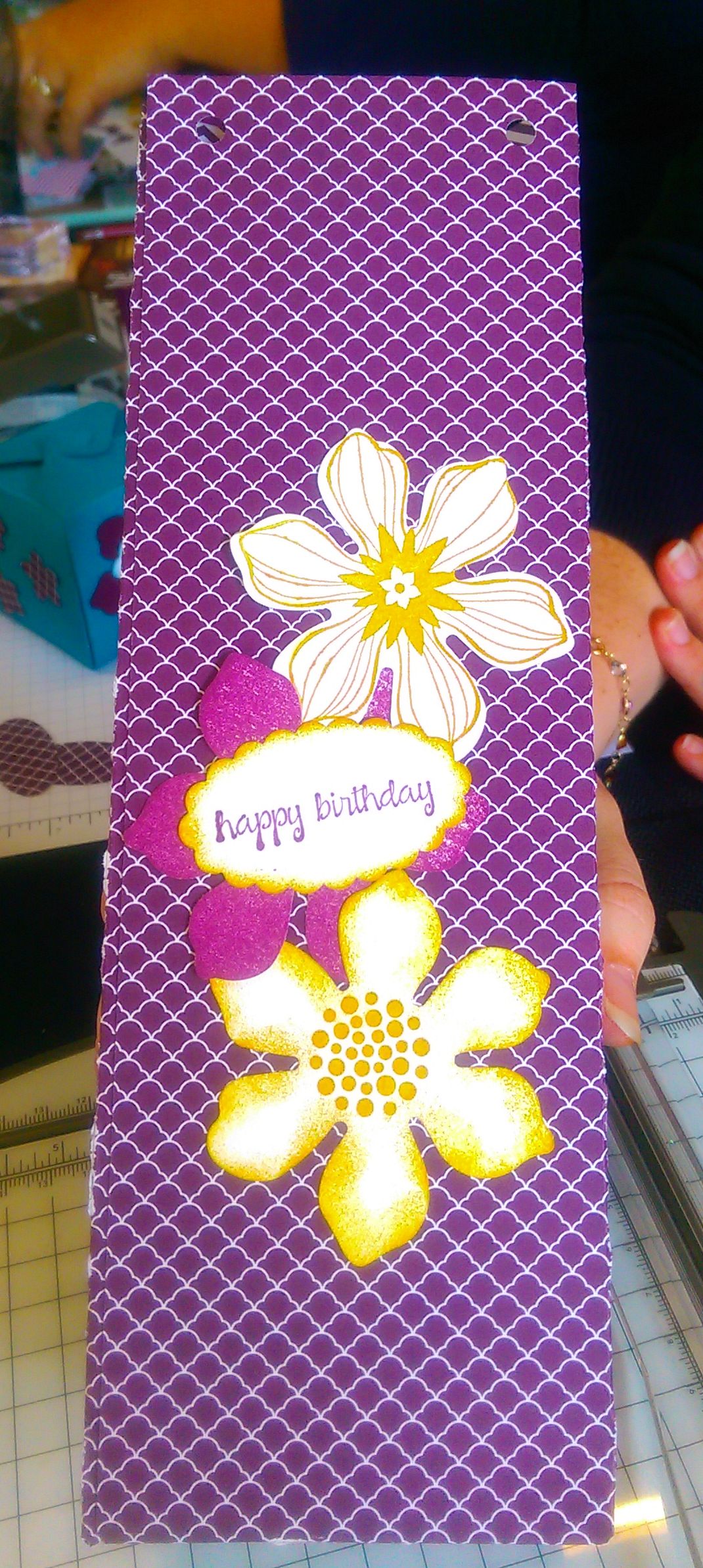 You can even make them like this for square-ish shaped gifts like soap or a pillar candle:

I like to use my other paper punches to decorate my projects too, as you can see from the use of the flower one in my examples. The little bow maker looks gorgeous too.

Don't forget your Christmas and Easter wrapping can also be enhanced by making a customised sack for each gift. It makes wrapping jewelry, chocolates, tickets, candles, and all sorts of small exquisite presents a breeze. I love to add foil wrapped hollow chocolate eggs to them. 
I hope you will make your own gift bags with your own punch board. Remember if you live in Australia, you can follow the link to the right to my online store and have one delivered to your home.
You may also like the following papercraft projects:
Enjoy your crafting!

---
Return from Gift Bag Punch Board to Papercraft Tools | Return to PaperCraftCentral Home Page

---