Chocolate Favours
Written and Created by PaperCraftCentral Susan

Chocolate Favours make parties and events special. It shows everyone that you have spent time and care on them and thought about them before they came to the party. A friend made me one of these and I loved receiving it. I decided to make some of my own and show you how I made them so you could have the same pleasure of giving.
These little wraps or baskets are so nice to make for your next party. Here's a simple one to start with.
"The 12-step chocoholics program:
NEVER BE MORE THAN 12 STEPS AWAY FROM CHOCOLATE!
~Terry Moore"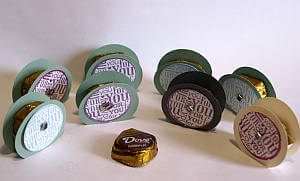 ---
How to Make Chocolate Favours

What You Will Need:
It need not take a lot of time and effort to make something cute and special for your next occasion.
I made these with
Two circle punches
A stamp set (I chose the centre of the (retired) For You Flower stamp from Stampin' Up!) and ink
Small wrapped sweets(I used Dove chocolates)

Cardstock
There's a place for you to upload your own party favor ideas at the bottom of the page. Scroll down to see!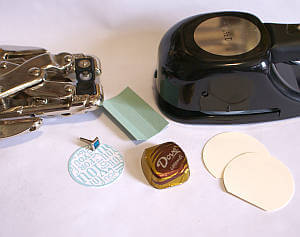 Here's what to do:
Stamp and punch out your circle images with the smaller punch, then
Cut two circles out of cardstock with your larger punch
Be sure to give the circles a flat bottom, either by their positioning in the punch or you can cut them off with a paper trimmer later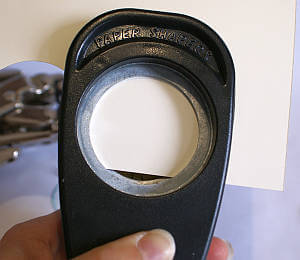 Next, measure the bottom of your chosen sweet and cut a piece of cardstock that measures about twice as long as the lolly.
Score the cardstock about 1cm (1/2") in on both sides and across the ends as shown, so that the sweet will fit in between the score lines easily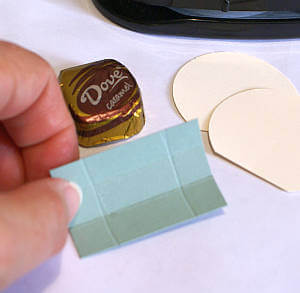 Fold and crease along score lines with a bone folder.

Now cut the end pieces as shown so they can bend up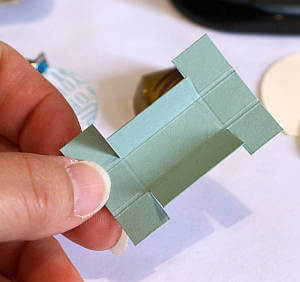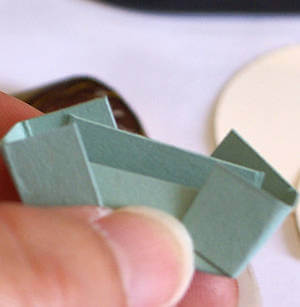 Now use the Crop-A-Dile to punch a hole in the middle of your stamped circle and your circle with a flat bottom so that the split post gem can be inserted
Place some double sided tape on the sweet basket as shown, on both sides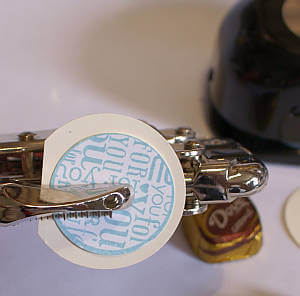 Add a decorated circle to one side of the basket, pressing firmly to ensure a good adhesion with the double sided tape
Then add the other circle and adhere as shown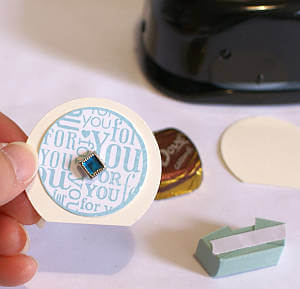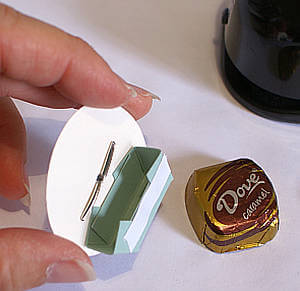 Now you can add your sweet and step back to admire your work!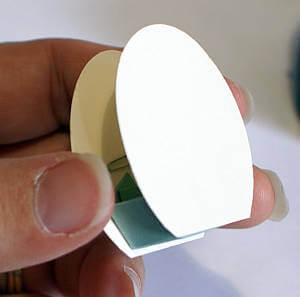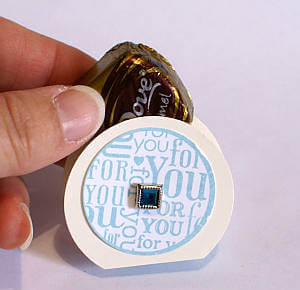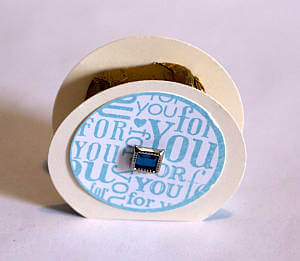 You could make Chocolate Favours in any theme you want, making them as large or as small as your punches or dies allow, and decorating them as much or s little as you like. When you do, I would love to see them!
Do You Have A 3-d PaperCraft Project To Share?
Do you make 3-d PaperCraft items? I'd love to see your work. Please do share below.
---
---