Us papercrafters make special occasion cards for all kinds of events - birthdays, Christmas, Mother's Day, to congratulate someone, to welcome a new baby - there are so many reasons to celebrate!
"Celebrate the happiness that friends are always giving,
make every day a holiday and celebrate just living!
Amanda Bradley"
---
It seems I just get through one round of spoiling my friends and family with handmade paper projects and then I get to start making personalised greetings all over again!
Sometimes I need a little inspiration for each new event. I find it helps me to keep a photographic gallery of projects I have made in the past. I digitally photograph or scan what I have made and keep the pictures of my projects on my computer. You could also sketch or photocopy each project before giving it away, and keep it in a folder. This method also helps me to avoid making the same type of card for the same person each year. I found I used to do that a bit before I discovered this handy little habit.
Another way to be inspired is to swap cards with friends and keep them in a special tin. You can make your swap about a theme or ask your friends to demonstrate a special technique when they swap their card with you. Either way, looking through a tin of handmade cards from friends can be very inspiring.
Yet another way to be inspired is to surf the 'Net, looking for scrapbooking and cardmaking blogs and sites. Other people's interpretation of special occasion cards can be very inspirational as well.
Why not share some cards of your own? You can post them to PaperCraftCentral by scrolling to the bottom of the page where there is an invitation to share your card :)
To help you with inspiration here on PaperCraftCentral.com, I am going to make a gallery for you here, with some basic 'how to' tips. I'll be adding to the list regularly so do check back often to see if I can help you with a new idea.
A (more or less) Alphabetical List of Celebratory Events: Special Occasion Cards: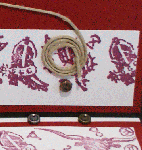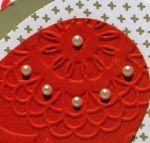 Enjoy making your own special occasion cards. And if you have a handmade greeting card idea to share I would love to see it.
Do You Have A Favourite Handmade Card to Share?
Do you make greeting cards? Please do share it with me.
What Other Visitors Have Said
Click below to see contributions from other visitors to this page...

Mom's Birthday!!! Not rated yet
My card turned out different but the base was yours and it turned out great. Best card I have ever made!!! * Oh wow, Nonny, your card looks …
---
Return from Special Occasion Cards to PaperCraft Central Home Page

---